Joint Formula Advanced
Scientifically formulated to contain glucosamine, chondroitin, manganese and boron to reduce mild joint aches, pains, inflammation and swelling.
Overview
Contains glucosamine and a high strength dose of chondroitin. Glucosamine & chondroitin is known to help slow the progression of joint damage, reduce cartilage wear and helps rebuild cartilage and improve joint mobility. It also contains the minerals manganese and boron which are important components of healthy bones and joints.
What is the Blackmores difference?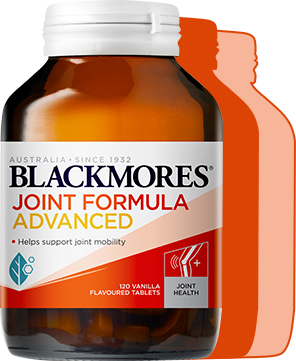 Most scientifically proven form of glucosamine
Contains the most scientifically validated form of glucosamine, glucosamine sulfate

Formulated based on scientific evidence
Contains the most commonly studied daily dose of chondroitin

Combination of four efficacious ingredients
It is a combination of four efficacious ingredients (glucosamine, chondroitin, manganese, boron) that works together to support cartilage production and provide relief on joint discomforts

Easy-to-swallow
It is vanilla flavored with a small easy-to-swallow tablet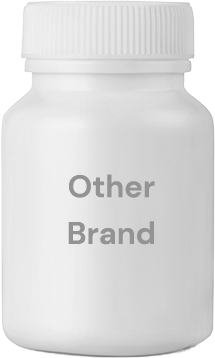 Added artificial ingredients
Contains preservatives, artificial flavours, colours or sweeteners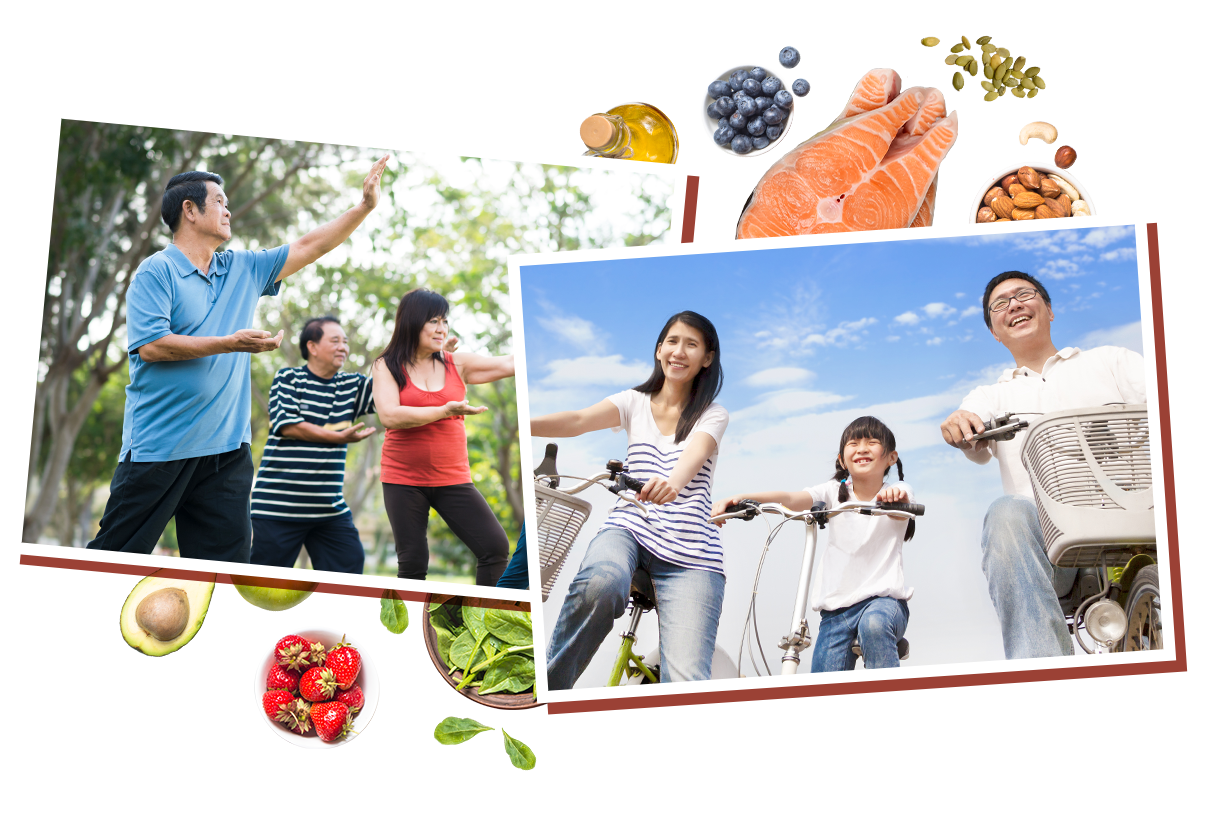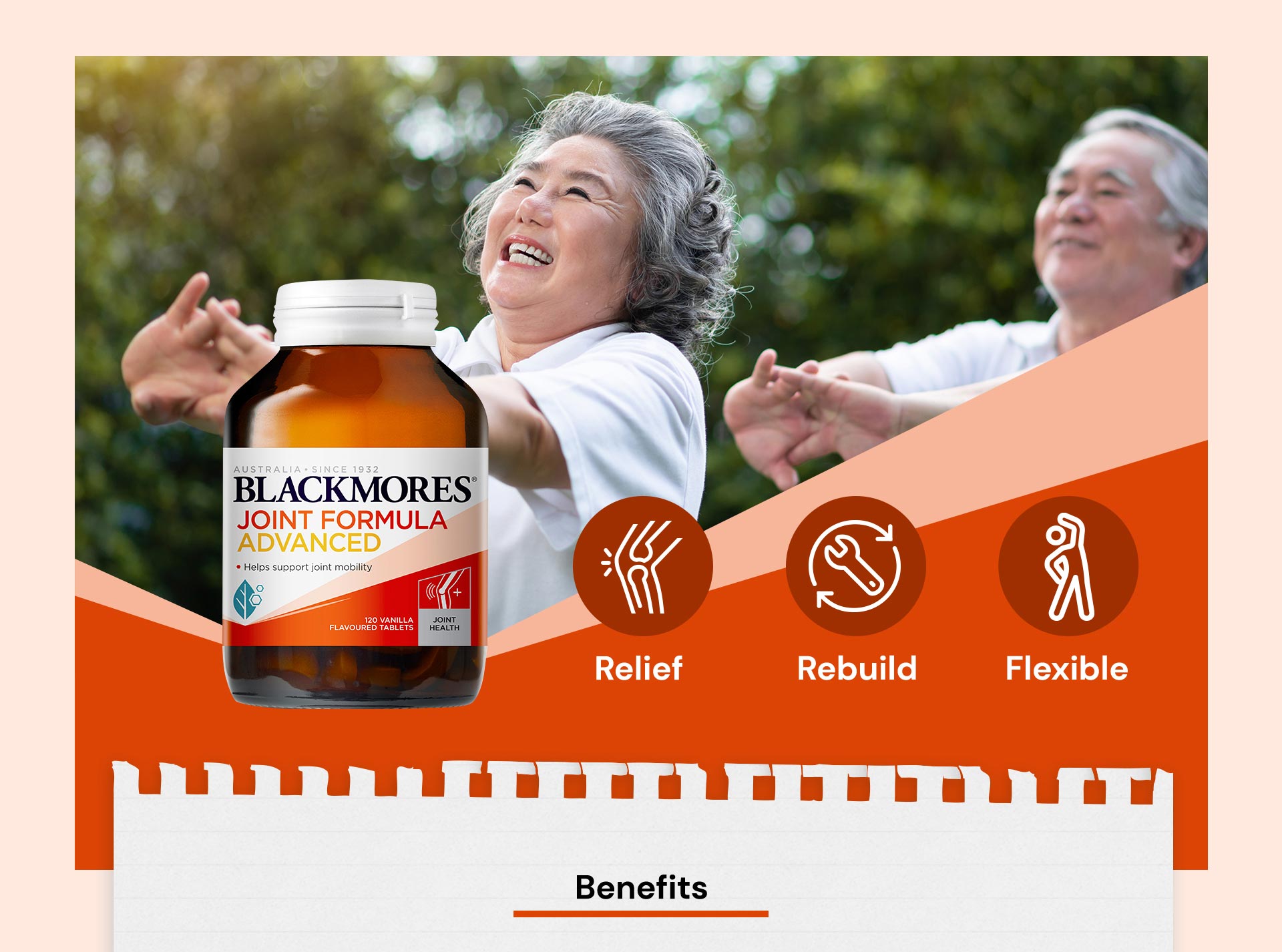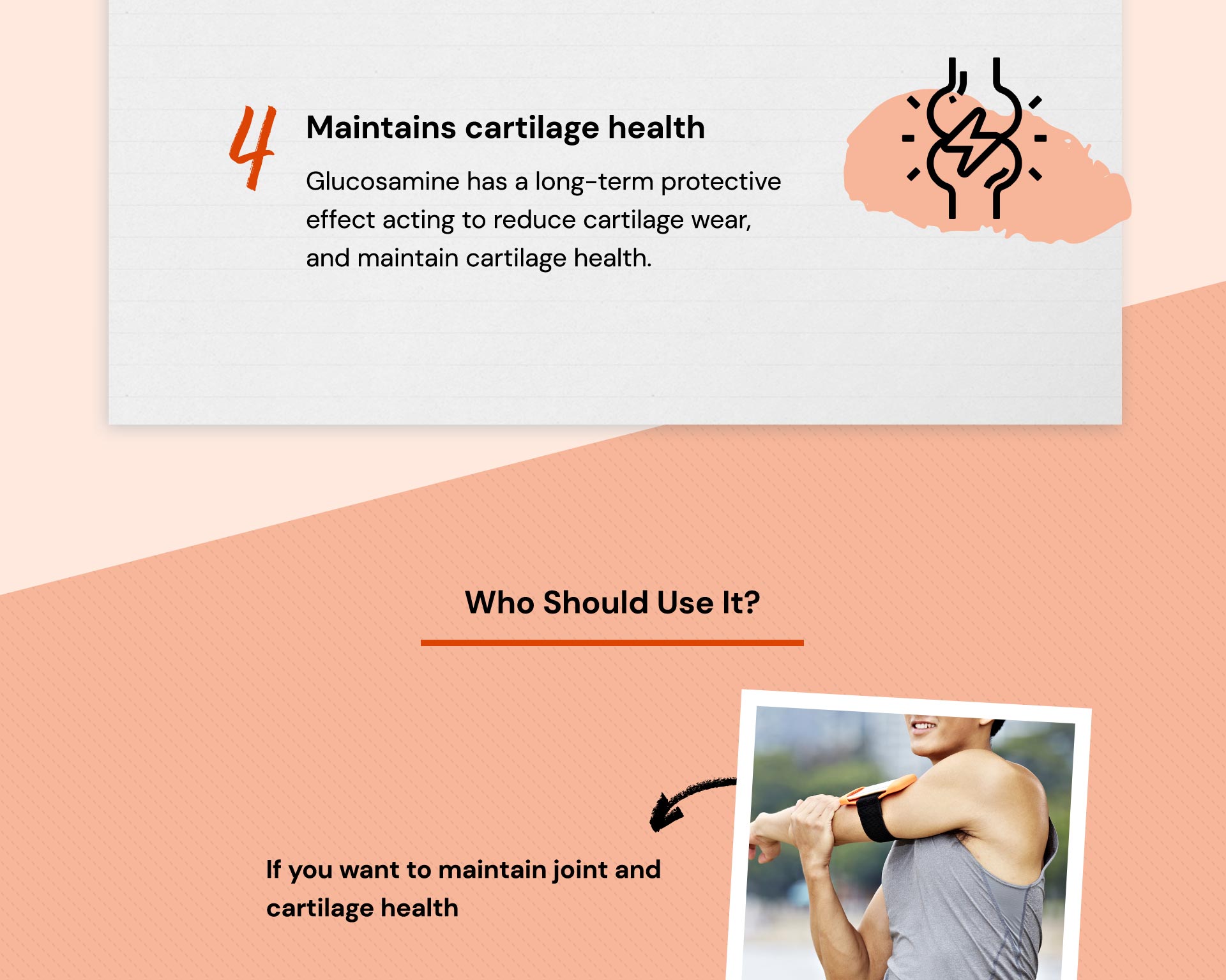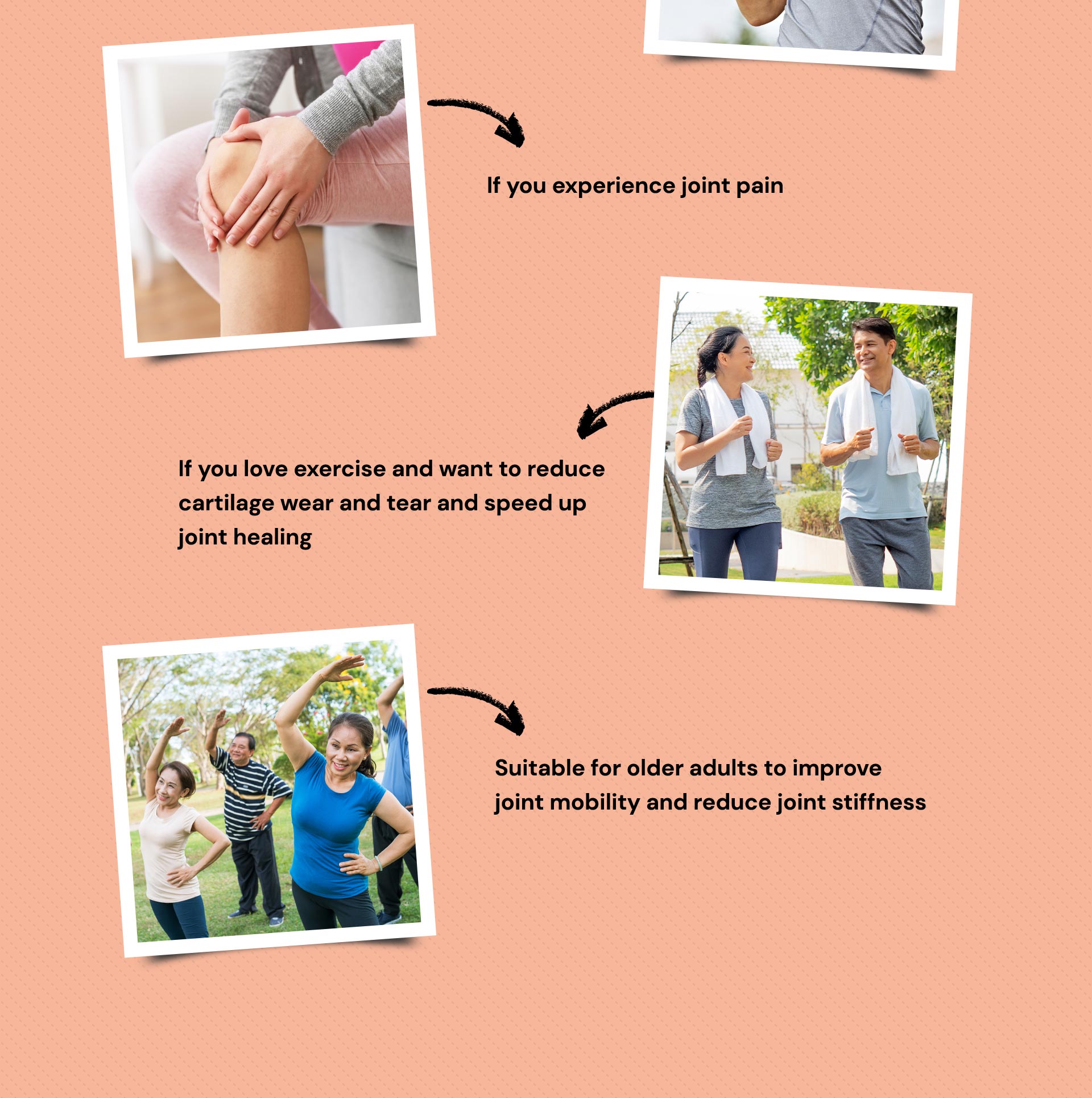 What's in each tablet?
Active ingredients per tablet
How many should I take?
Adults - Take 1 tablet, twice a day with meals or as professionally prescribed.

Children under 15 years – Only as professionally prescribed.
Warnings
If symptoms persist talk to your health professional.

If you are pregnant or breastfeeding, talk to your healthcare professional before use.

Contains approx. 223 mg sodium per daily dose.
Also bought with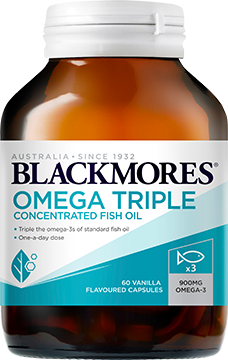 Fish Oil
Omega Triple
Provides three times the amount of omega-3 per capsule than our regular fish oil*, a convenient, all in one capsule to maintain heart, skin, eye, brain health, as well as to help relieve inflammation and symptoms of mild arthritis.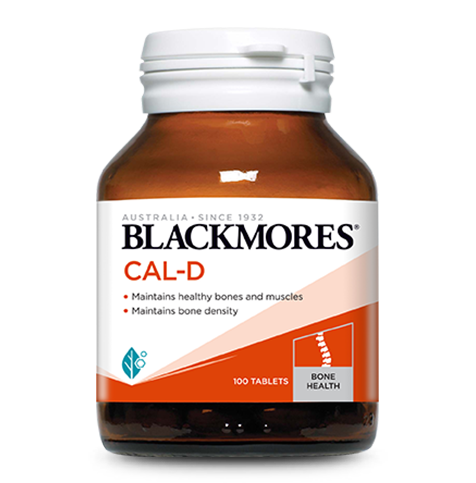 Bone and Muscle
Cal-D
High dose calcium supplement providing 600 mg of elemental calcium and 500 IU of vitamin D3, to help you boost your bone strength!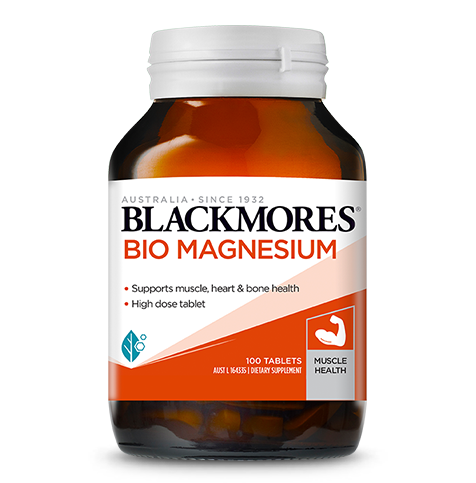 Bone and Muscle
Bio Magnesium
A formula which combines two forms of magnesium, as well as extra nutrients including vitamins B6 & D to support magnesium function in the body. Sufficient magnesium enhances muscle function, assists in prevention of muscular cramps & spasms.
Previous
Next