Brain Health
Related products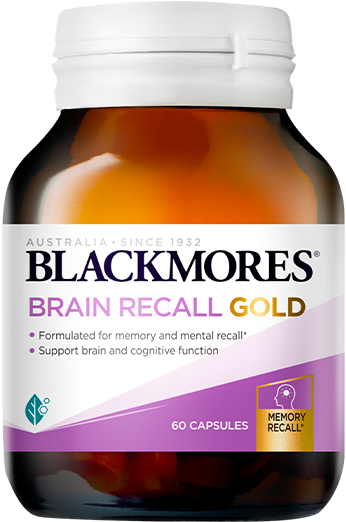 Brain Health
Brain Recall Gold
A formulation with nutrients to support memory recall and cognitive function.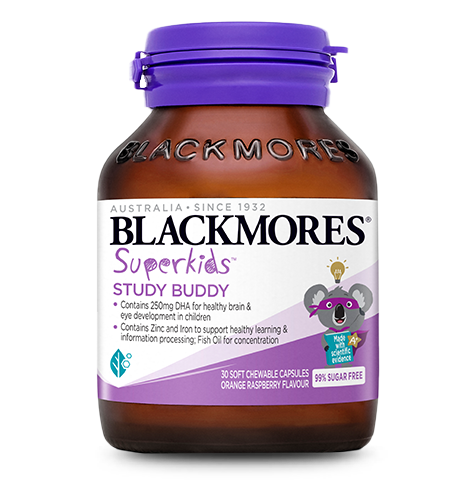 Kids' Health
Superkids Study Buddy
Blackmores Superkids Study Buddy support your child's brain and eye health for their learning! It contains a synergistic formulation with high-quality ingredients that help your little genius along their school journey by supporting their healthy mental & physical well-being. The chewable capsule is 99% sugar-free*, bursting with tasty orange raspberry flavour. * In-house calculation based on raw ingredient input quantity vs. weight of product at 0.37mg per capsule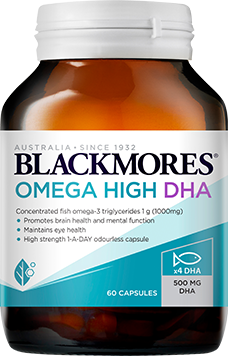 Fish Oil
Omega High DHA
A concentrated DHA (provides 4X the amount of DHA per capsule than our regular fish oil capsule*) to maintain brain health and mental function, as well as to support eye health.
Previous
Next