Beauty and Skin
Related products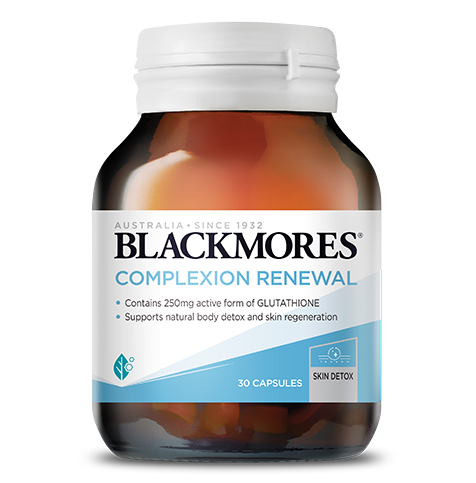 Beauty and Skin
Complexion Renewal
Blackmores Complexion Renewal is a unique beauty nutrition formula, with targeted antioxidants to support skin's detoxification and renew your skin from within. It contains the extremely powerful antioxidant - glutathione also known as the "master antioxidant", which is key to eliminate toxins from skin and protect cells from damage. In addition, it also loaded with all kind of antioxidants that help you rebuild a healthy complexion: vitamin antioxidant (vitamin C), mineral antioxidant (zinc), plant antioxidant (green tea extract)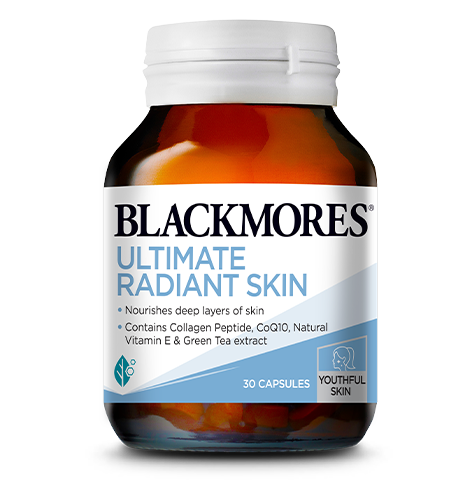 Beauty and Skin
Ultimate Radiant Skin
A potent anti-ageing solution that works deep within your skin, resetting signs of ageing from inside out. Clinically proven to reduce fine lines and wrinkles in 12 weeks*, while minimizing enlarged pores. For that enviable glow to outshine your friends and colleagues.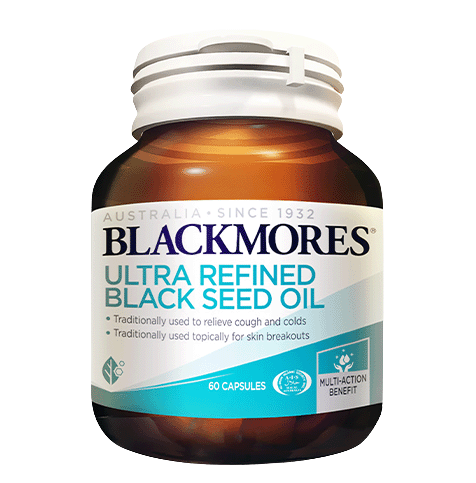 Black Seed Oil
Ultra Refined Black Seed Oil
The use of Black Seed Oil dates back to about 3300 years ago, and is highly regarded as a natural remedy. Blackmores Ultra Refined Black Seed Oil is made from pure Black Seed Oil, extracted through a cold pressed process to ensure nutrients remain intact, and in its most natural state. It is traditionally used to relieve symptoms of coughs and colds. It is also the first Blackmores product in Singapore that can be ingested orally, with plant-based Black Seed Oil traditionally used to reduce likelihood of inflammation or can also be used topically on your hair and skin to manage breakouts.
Previous
Next