Complexion Renewal
Blackmores Complexion Renewal is a beauty nutrition formula, with targeted antioxidants to support skin health. It contains the antioxidant - glutathione, which protect cells from oxidative damage. In addition, it is also loaded with all kind of antioxidants that support healthy skin: vitamin antioxidant (vitamin C), mineral antioxidant (zinc), plant antioxidant (green tea extract)
Overview
Blackmores Complexion Renewal is packed with glutathione + 3 different kinds of antioxidants such as vitamin C, zinc and green tea extract that benefit your skin.
What is the Blackmores difference?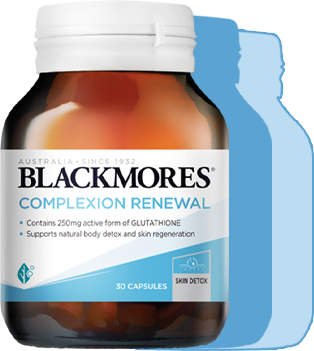 Various kind of antioxidants you need in 1 capsule!
Packed with antioxidant (glutathione), vitamin antioxidant (vitamin C), mineral antioxidant (zinc), plant antioxidant (green tea extract)

Convenient, hassle free
Just one capsule a day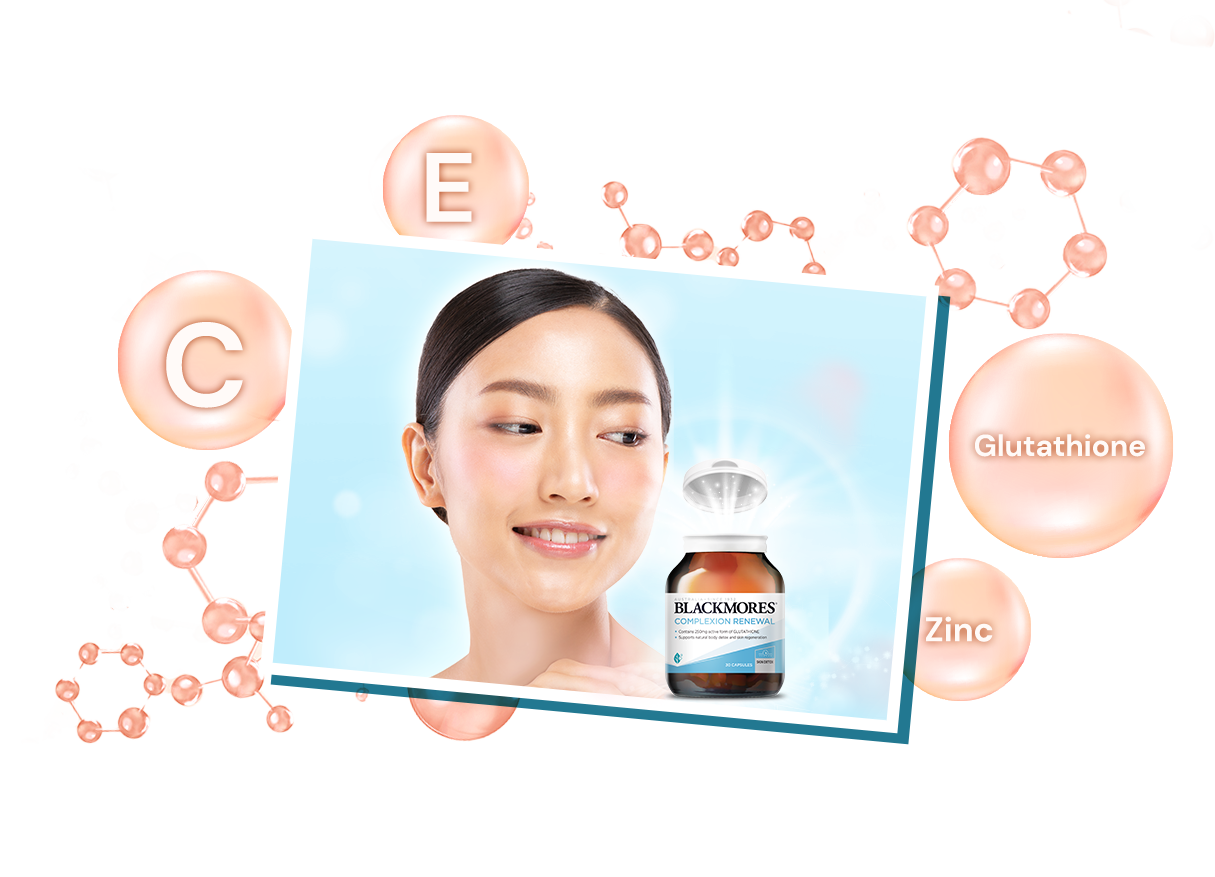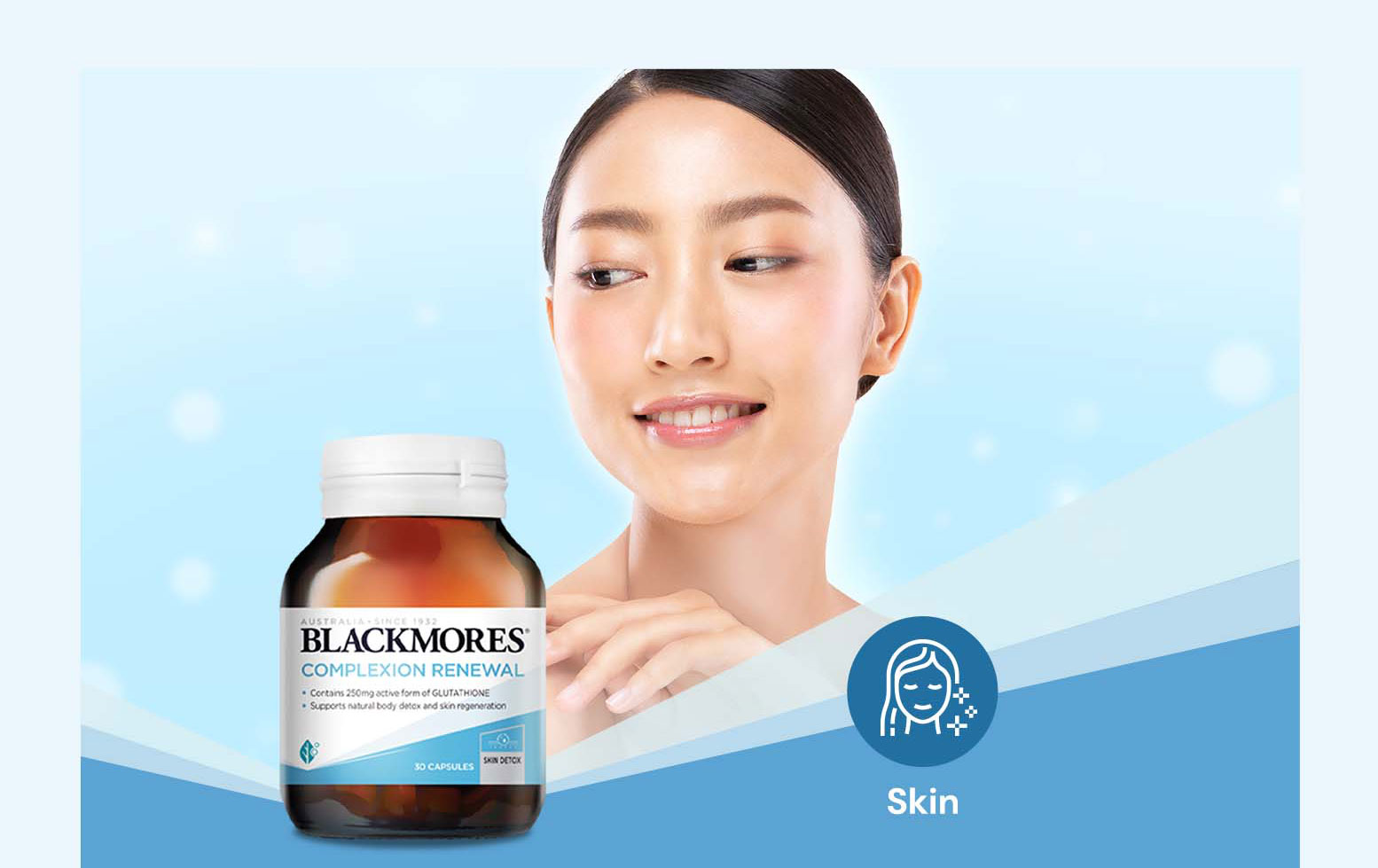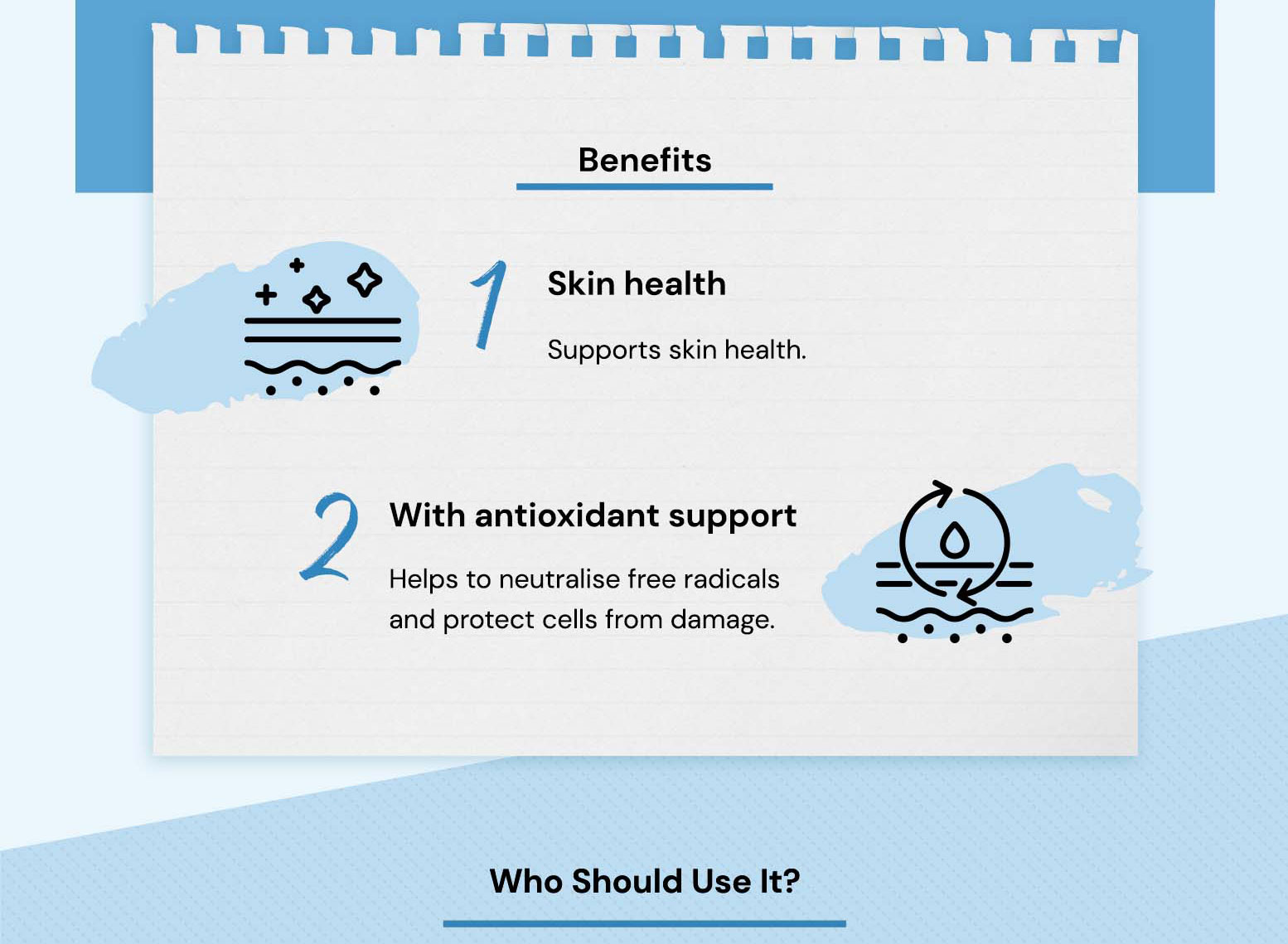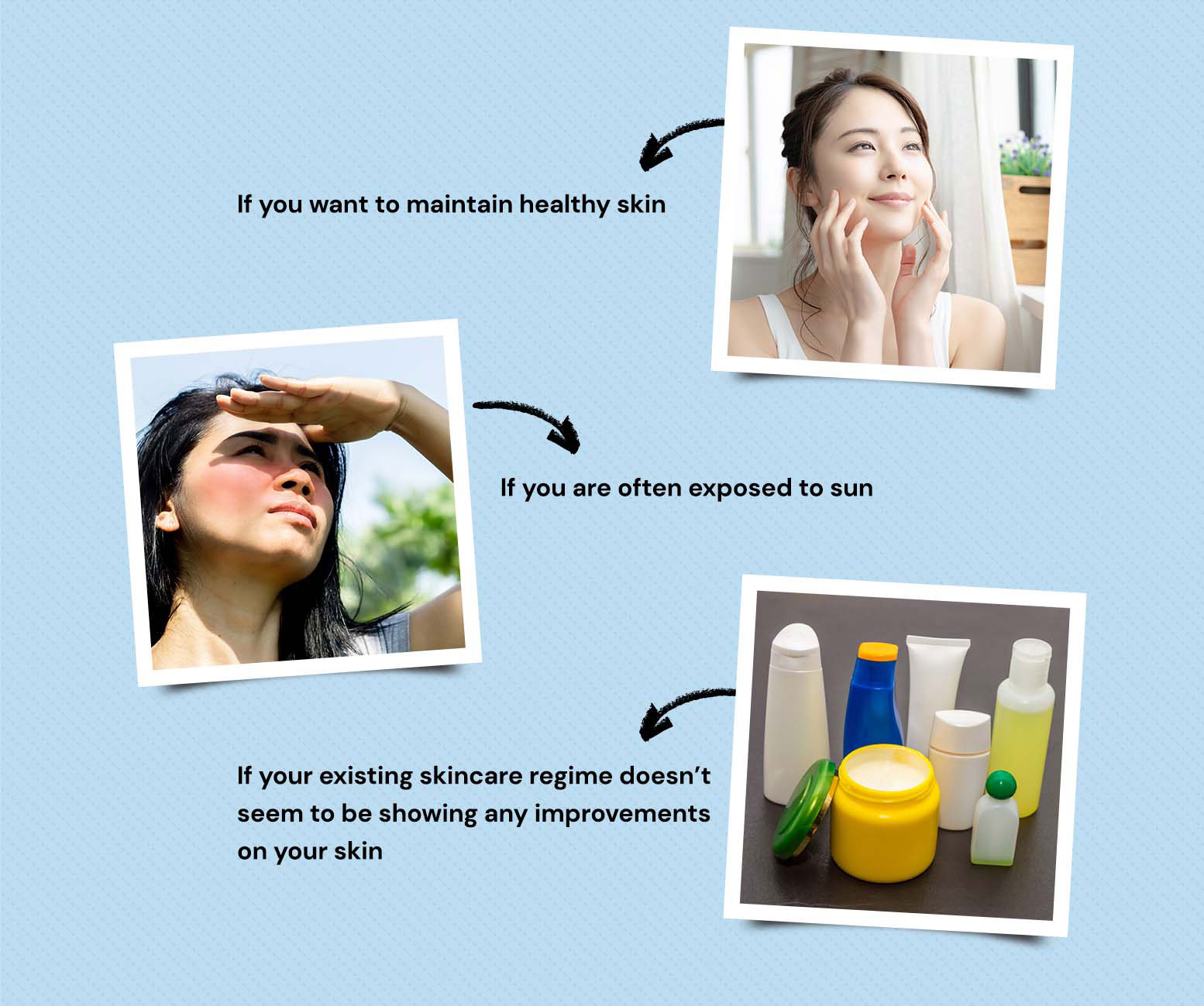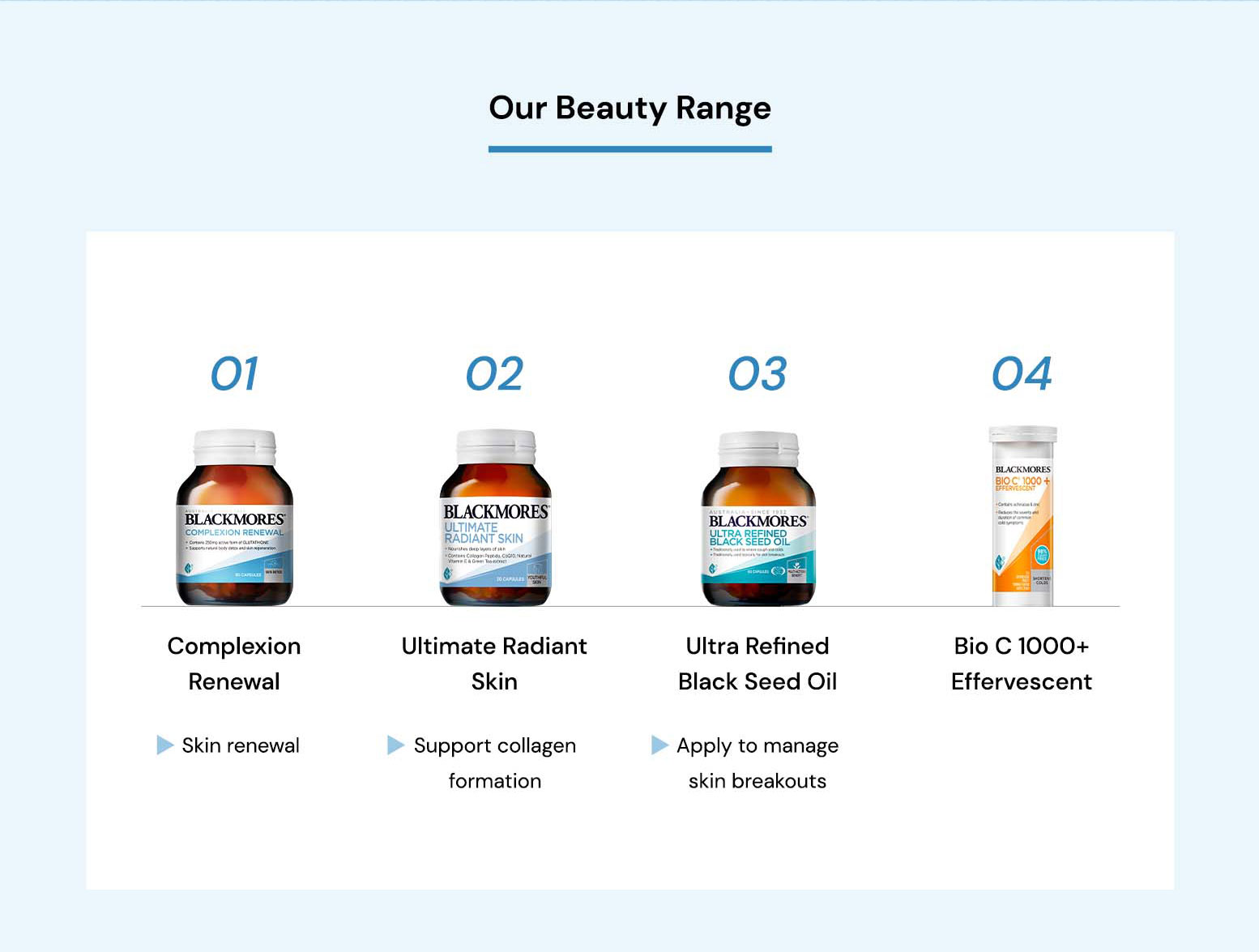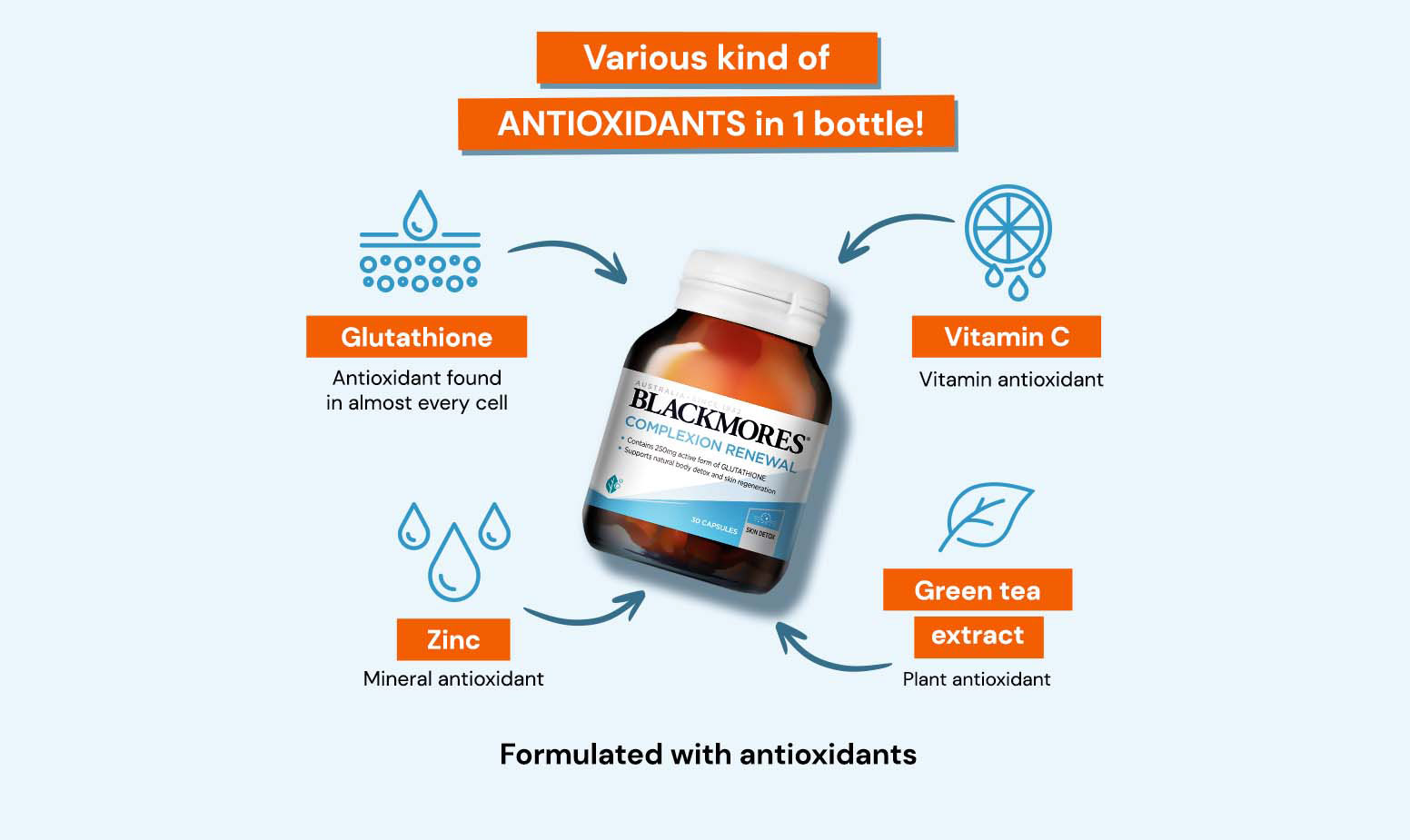 What's in each tablet?
Active ingredients per tablet
How many should I take?
Adults - Take 1 capsule once a day, or as professionally prescribed. Take with food.
Warnings
Do not use during pregnancy or breastfeeding.

If you have a pre-existing liver condition, talk to your health professional before use.
Also bought with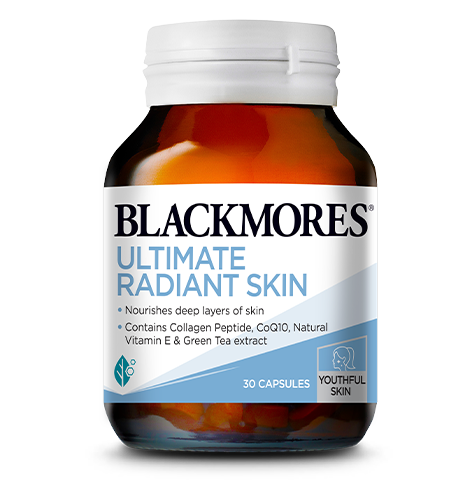 Beauty and Skin
Ultimate Radiant Skin
A solution that works deep within your skin, nourish from inside out. For that enviable glow to outshine your friends and colleagues.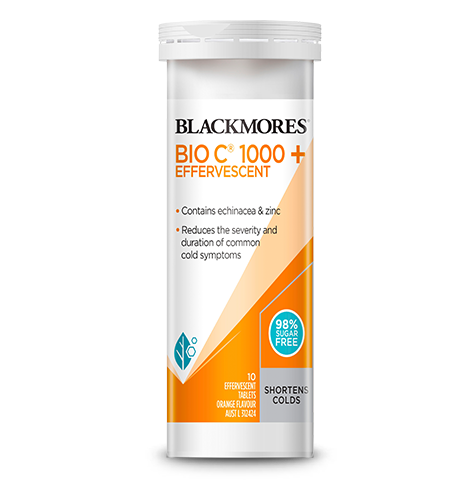 Immune System
Bio C 1000 Effervescent
Great tasting vitamin C effervescent drink enhanced with echinacea & zinc. Refreshing and tasty yet is guilt-free with zero artificial sweetener.
Previous
Next