Complexion Renewal
Blackmores Complexion Renewal is a unique beauty nutrition formula, with targeted antioxidants to support skin's detoxification and renew your skin from within. It contains the extremely powerful antioxidant - glutathione also known as the "master antioxidant", which is key to eliminate toxins from skin and protect cells from damage. In addition, it also loaded with all kind of antioxidants that help you rebuild a healthy complexion: vitamin antioxidant (vitamin C), mineral antioxidant (zinc), plant antioxidant (green tea extract)
Overview
Everyone is exposed to environmental toxins every day. Daily make up, unhealthy foods, pollution, stress, stay up late… there is no escape. The "master antioxidant" glutathione, supports natural cleansing/ detoxification process in the body. Blackmores Complexion Renewal is packed with glutathione + 3 different kind of antioxidants such as vitamin C, zinc and green tea extract that aim to benefit your skin's detoxification system and rebuild a healthy glowing complexion.

What is the Blackmores difference?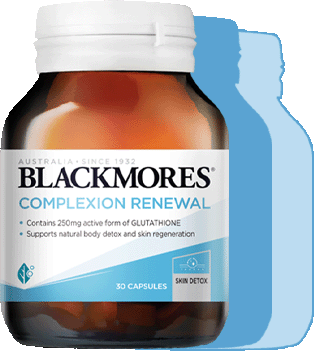 Various kind of antioxidants you need in 1 capsule!
Packed with master antioxidant (glutathione), vitamin antioxidant (vitamin C), mineral antioxidant (zinc), plant antioxidant (green tea extract)

Formulated with the antioxidants that empower one another
The combination of glutathione, vitamin C, zinc, and green tea extract create a synergistic effect that works wonders for the skin

Better ingredients
Better absorption form of zinc; active form of glutathione; green tea extract with high level of antioxidant

Convenient, hassle free
Supports your body's natural detox system without chugging juice, just one capsule a day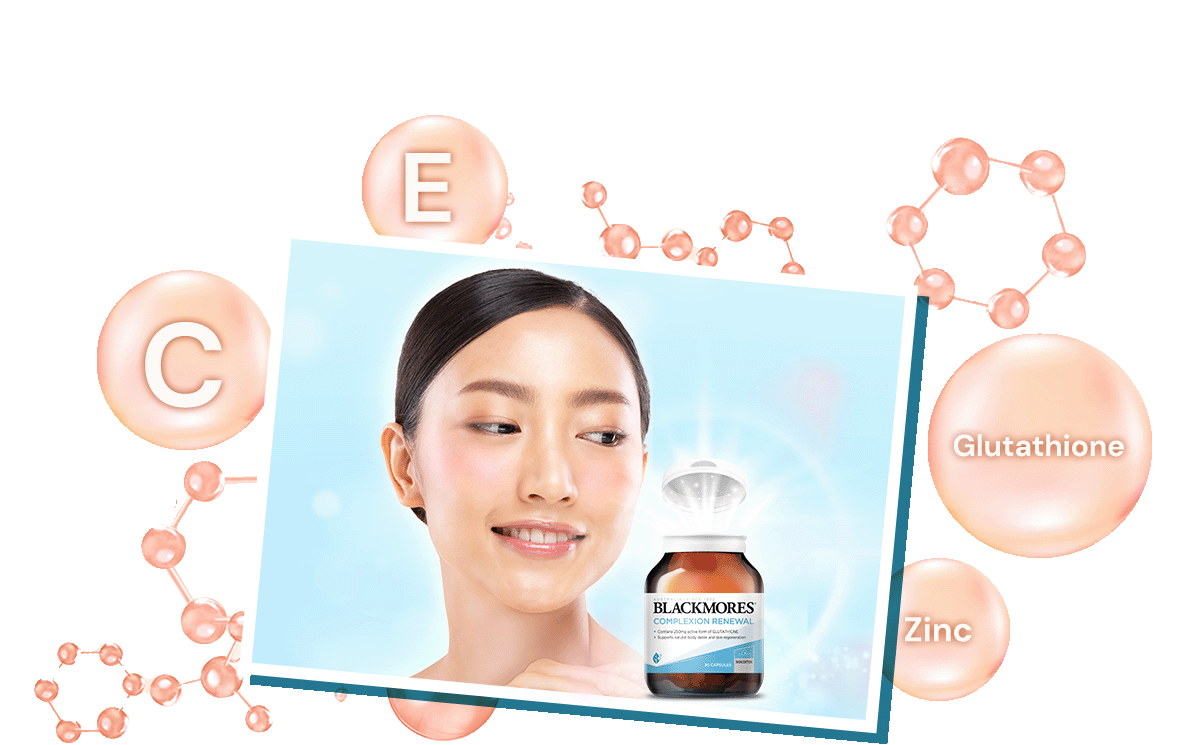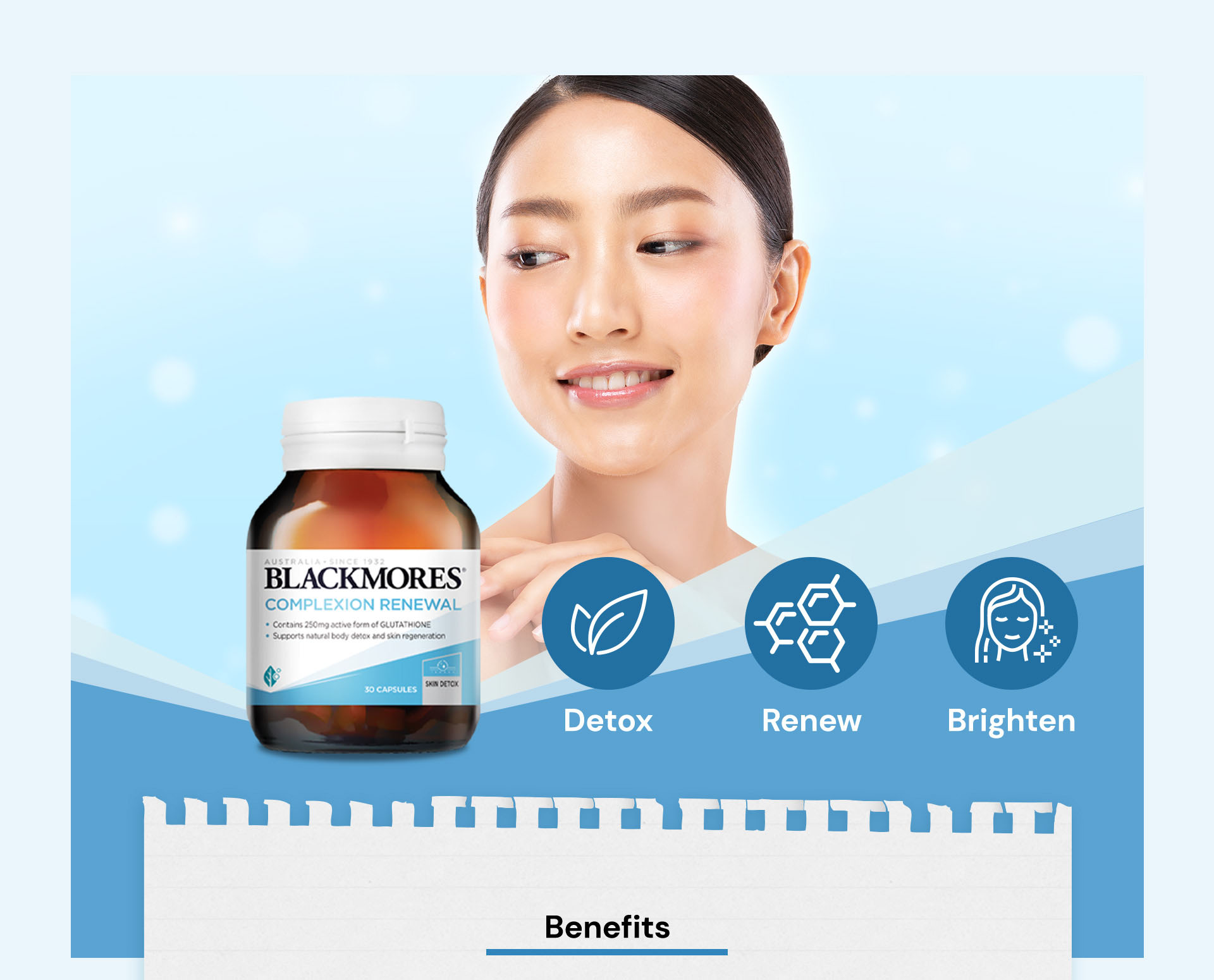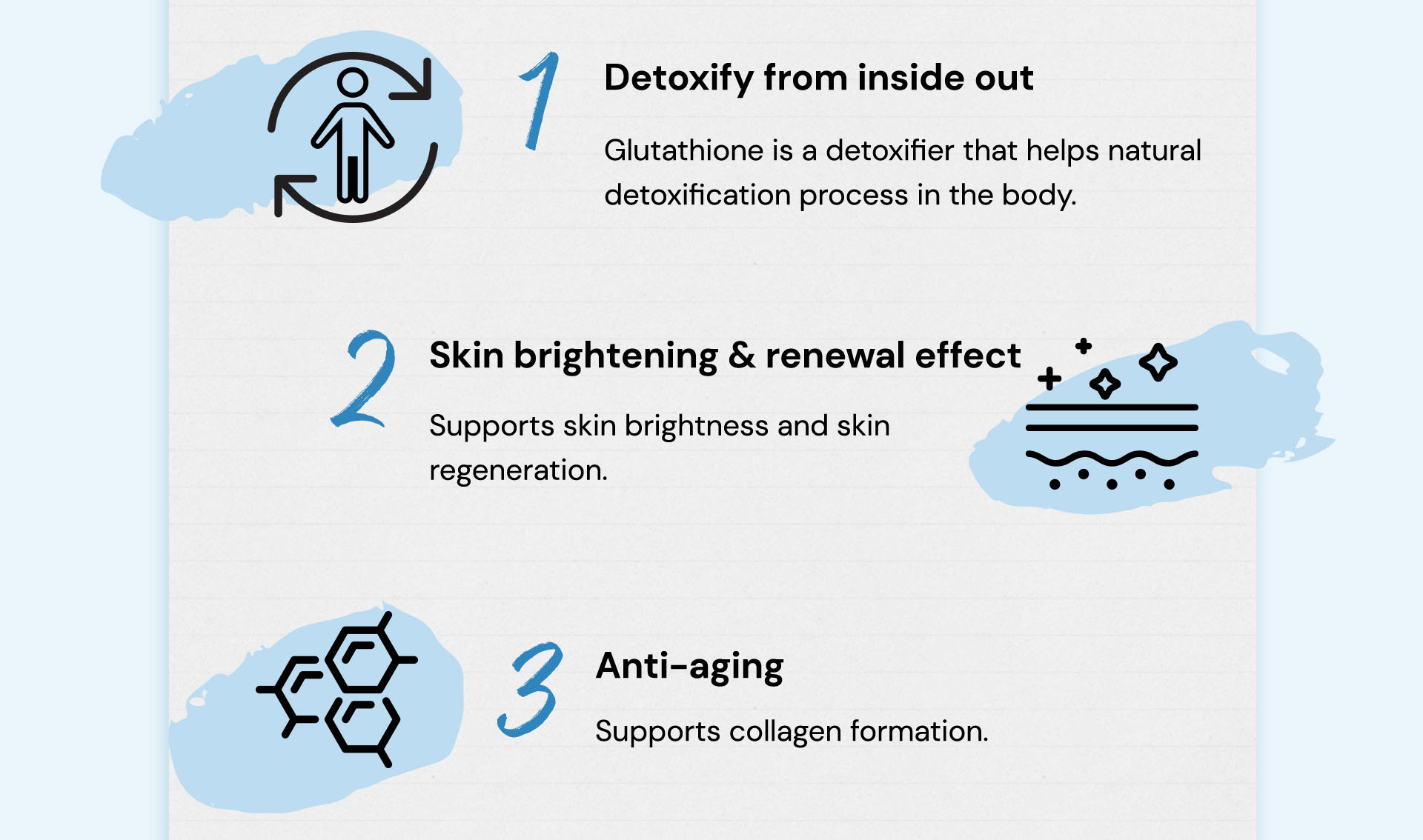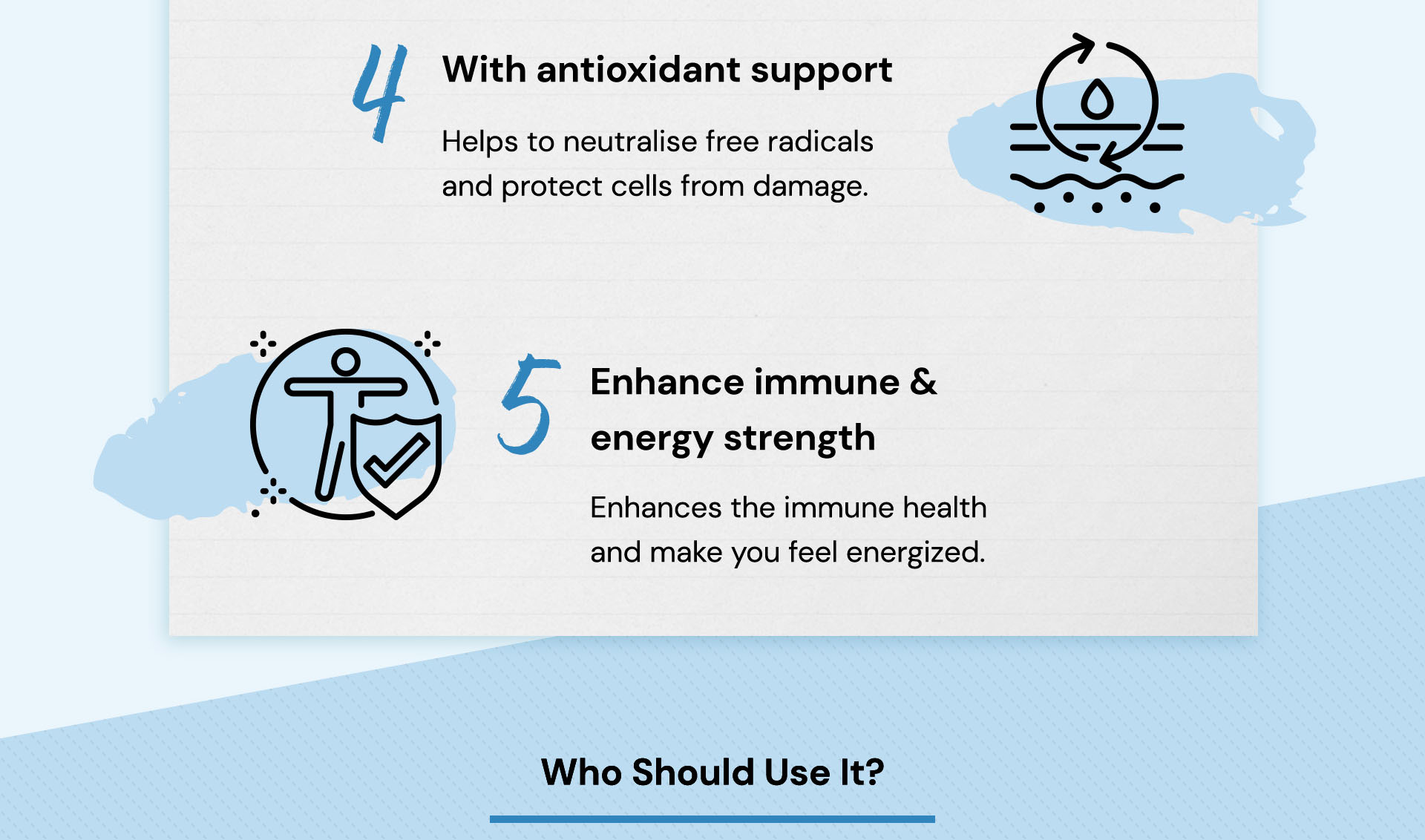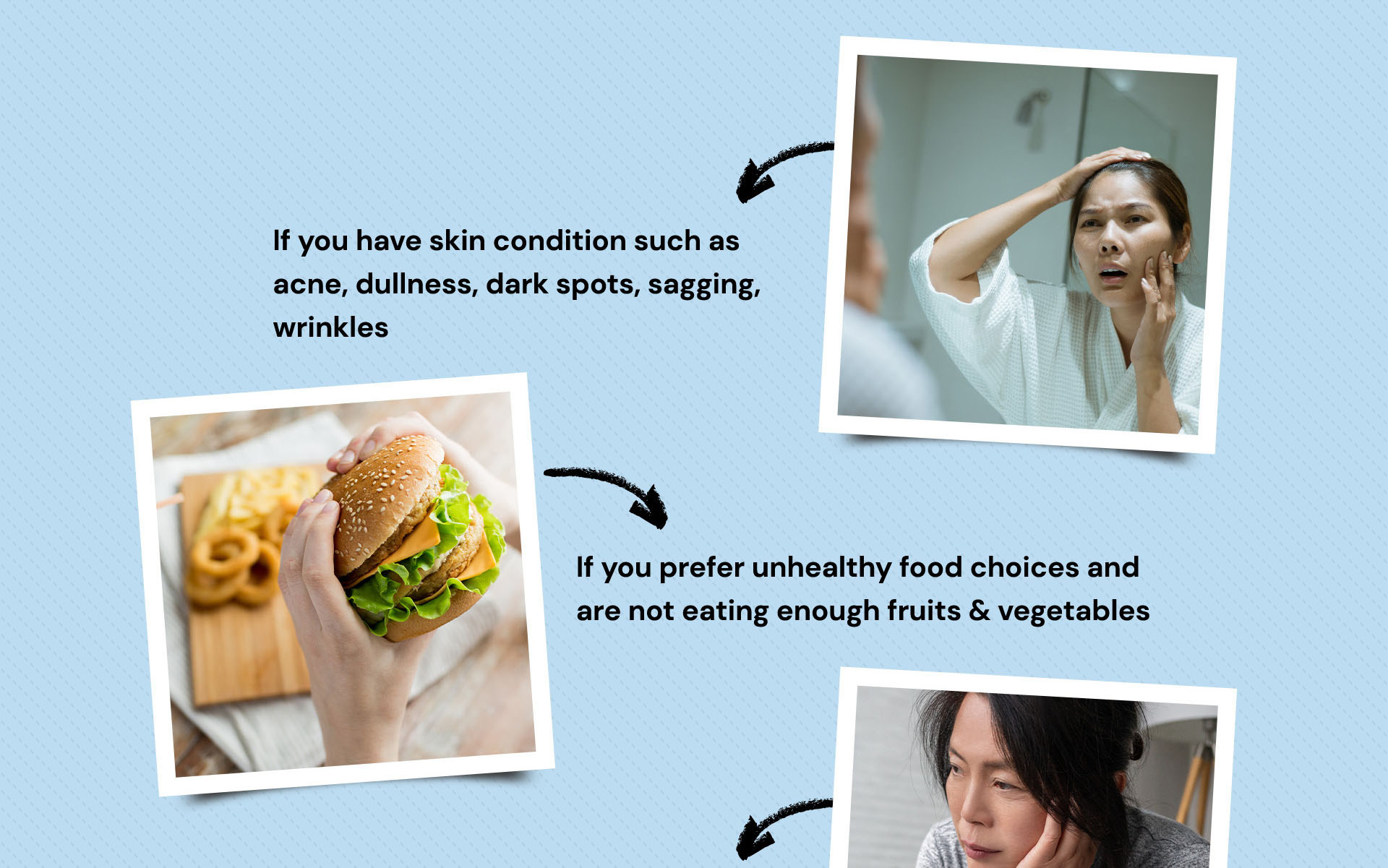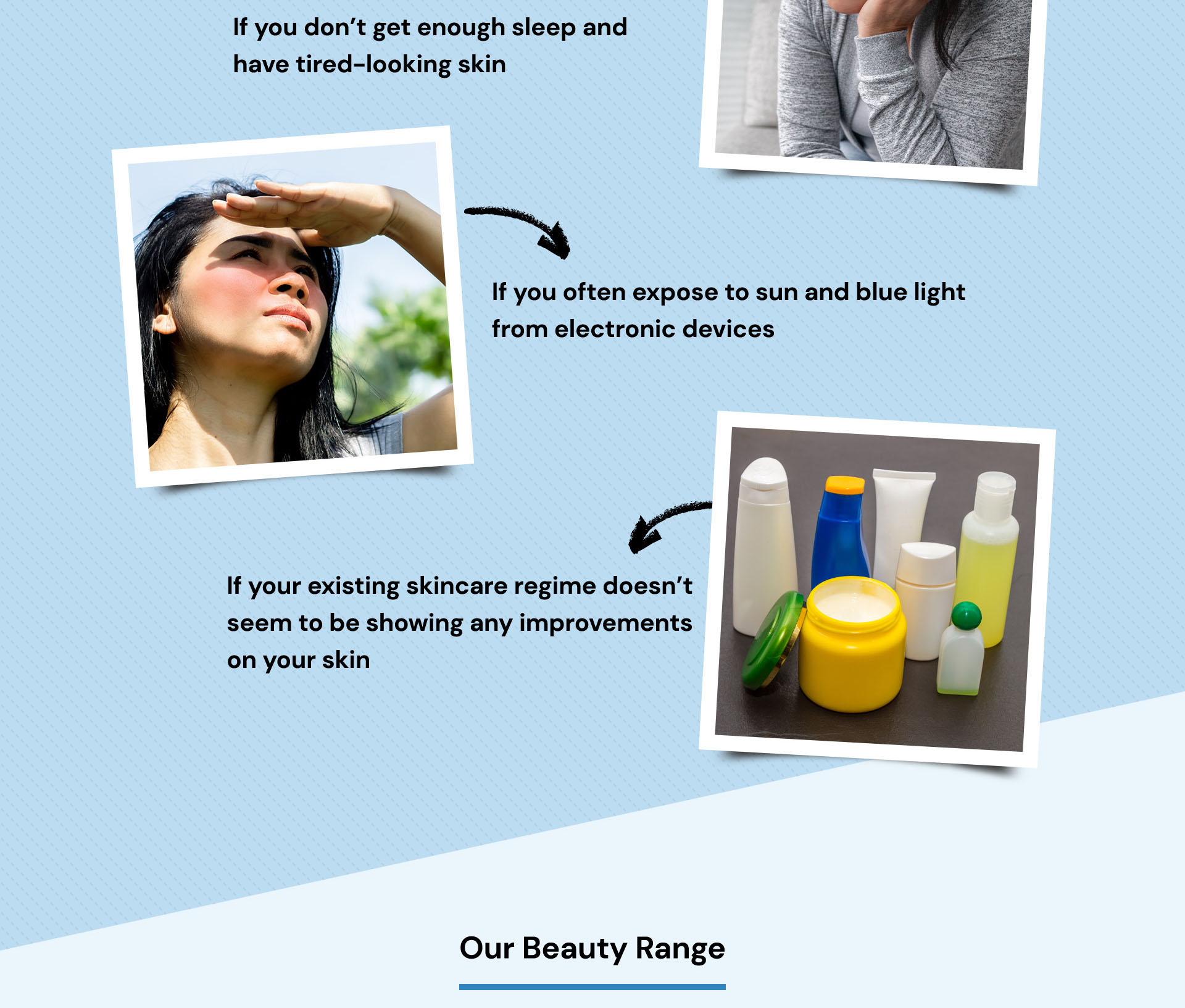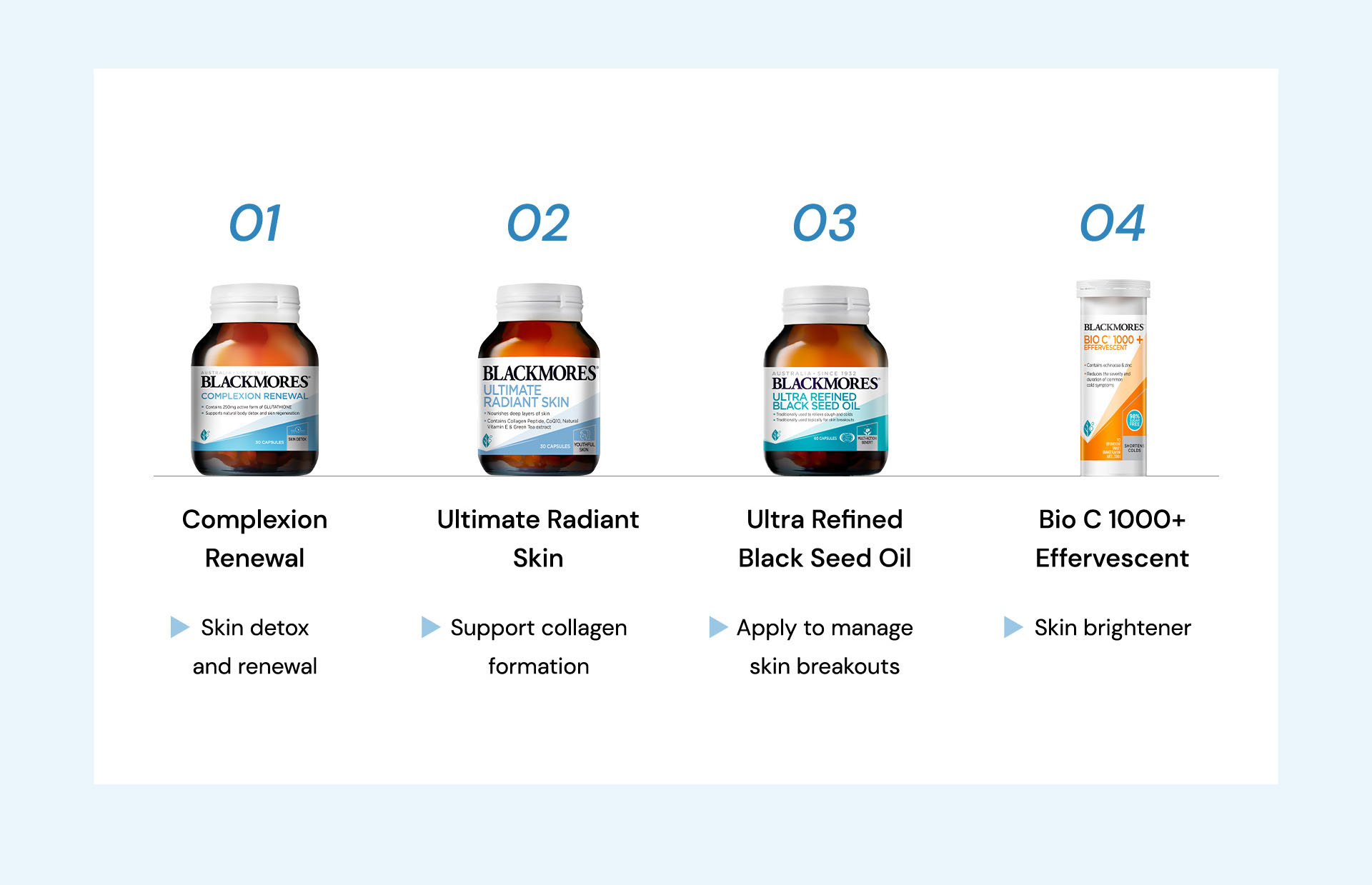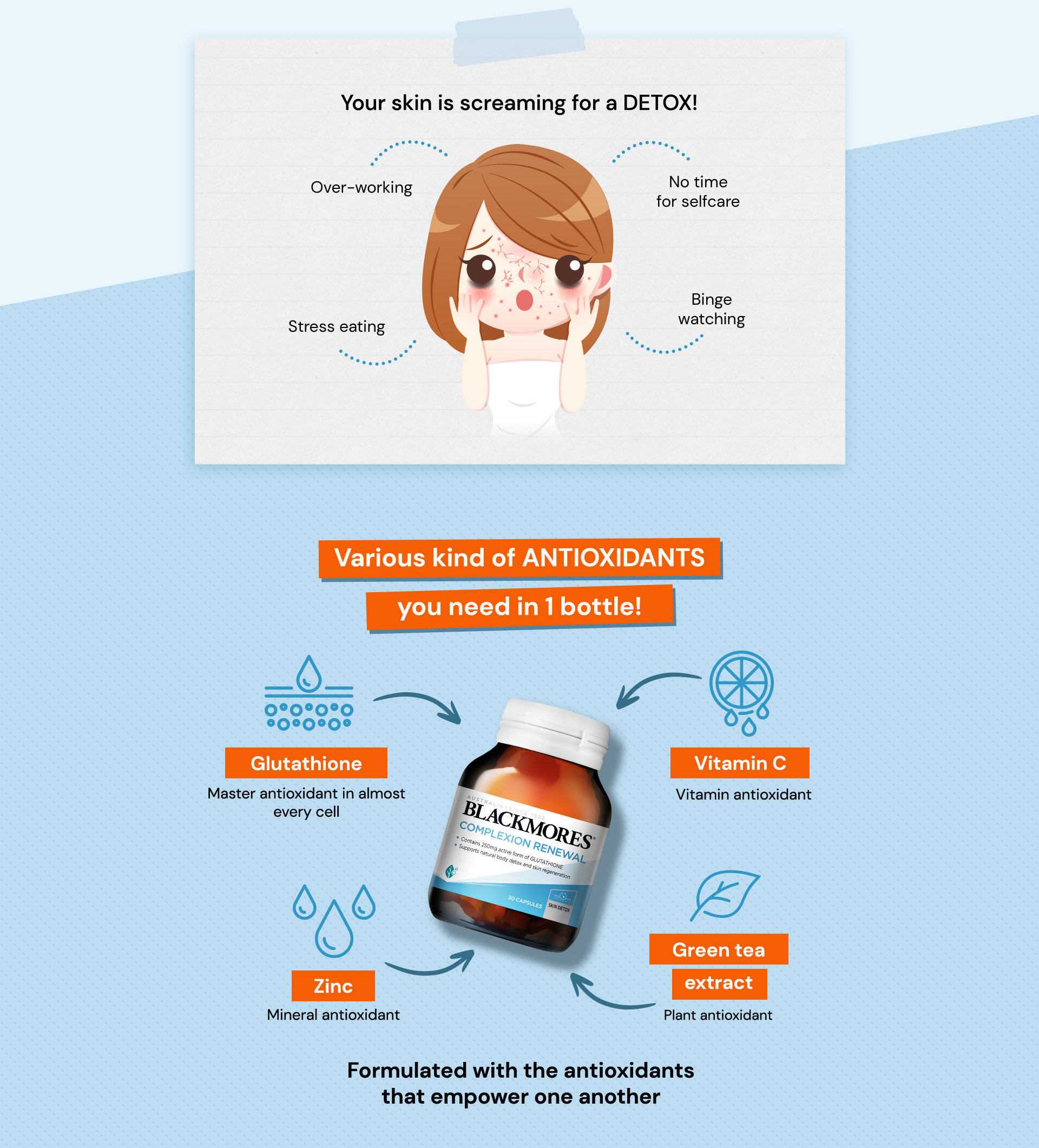 What's in each tablet?
Active ingredients per tablet
How many should I take?
Adults - Take 1 capsule once a day, or as professionally prescribed. Take with food.
Warnings
Do not use during pregnancy or breastfeeding.

If you have a pre-existing liver condition, talk to your health professional before use.
Also bought with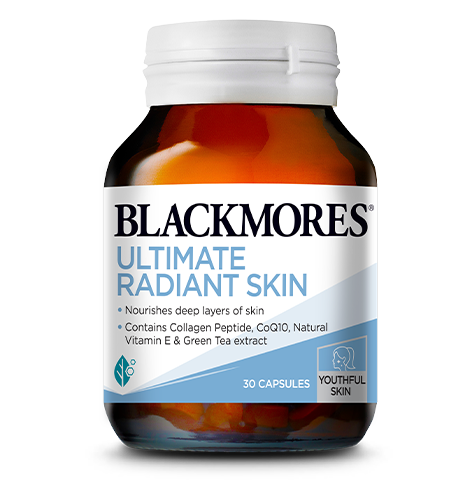 Beauty and Skin
Ultimate Radiant Skin
A potent anti-ageing solution that works deep within your skin, resetting signs of ageing from inside out. Clinically proven to reduce fine lines and wrinkles in 12 weeks*, while minimizing enlarged pores. For that enviable glow to outshine your friends and colleagues.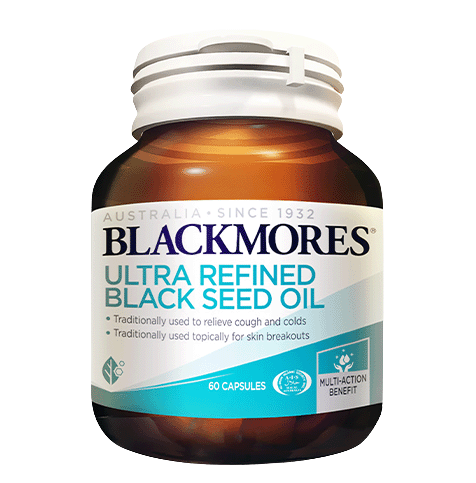 Black Seed Oil
Ultra Refined Black Seed Oil
The use of Black Seed Oil dates back to about 3300 years ago, and is highly regarded as a natural remedy. Blackmores Ultra Refined Black Seed Oil is made from pure Black Seed Oil, extracted through a cold pressed process to ensure nutrients remain intact, and in its most natural state. It is traditionally used to relieve symptoms of coughs and colds. It is also the first Blackmores product in Singapore that can be ingested orally, with plant-based Black Seed Oil traditionally used to reduce likelihood of inflammation or can also be used topically on your hair and skin to manage breakouts.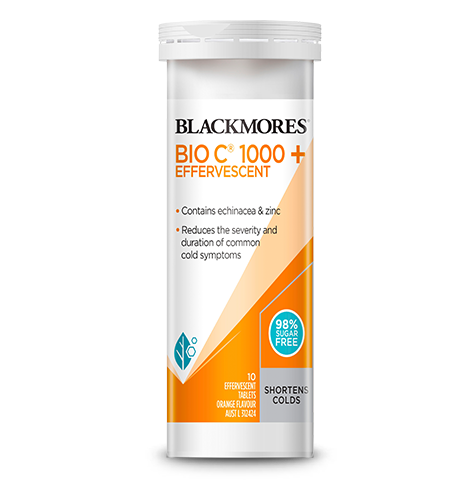 Immune System
Bio C 1000 Effervescent
Great tasting vitamin C effervescent drink enhanced with echinacea & zinc. Refreshing and tasty yet is guilt-free with zero artificial sweetener.
Previous
Next