Eye Health
Related products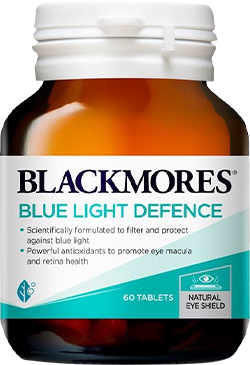 Eye Health
Blue Light Defence
Contains lutein and zeaxanthin which safeguards from the blue light of our digital devices.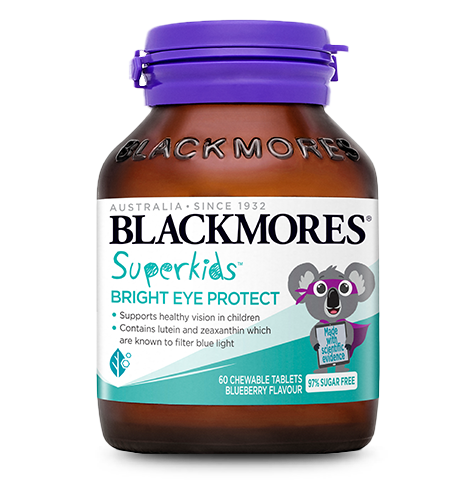 Kids' Health
Superkids Bright Eye Protect
Worried about your kids' prolonged screen time? Blackmores Superkids Bright Eye Protect supports healthy vision in children! It is specially formulated with high-quality natural ingredients lutein and zeaxanthin, together with antioxidants betacarotene, vitamin E and zinc. It is 97% sugar-free* chewable tablet with a delicious fruity flavour. *in-house calculation based on raw ingredient input quantity vs weight of product at 12.86mg per tablet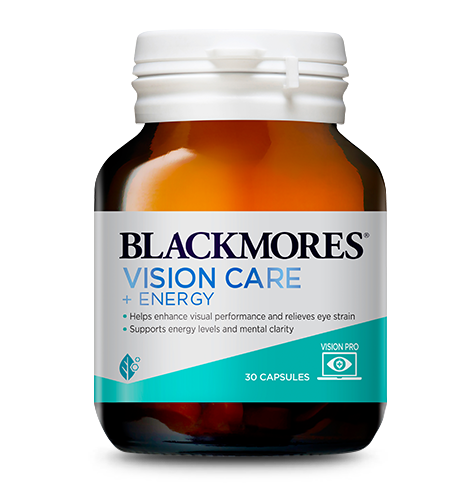 Eye Health
Vision Care + Energy
Vision Care + Energy is an advanced formula containing vitamins and plant extracts designed to provide relief from eye strain. Additional nutrients are included to support energy levels and mental focus.
Previous
Next