Beauty Sleep
A good night's sleep is important for body restoration and skin repair. Blackmores Beauty Sleep nurtures a good night's sleep while nourishing the skin overnight to support skin health from the inside out. Specially formulated with a blend of antioxidant vitamins and the botanical hops to support your nightly beauty routine.
Overview
Sleep is important to help restore our bodies, maintain normal metabolism and maintain healthy brain functions.
However, sometimes people suffer from sleeplessness or sleep disturbances. This can result in deteriorating mental wellbeing and immune system function.
Blackmores Beauty Sleep is an easy-to-swallow capsule containing hyaluronic acid that supports skin hydration, biotin and hydrolysed collagen. It also combines with hops, a botanical herb used to relieve restlessness and sleeplessness, while supporting sleep.
What is the Blackmores difference?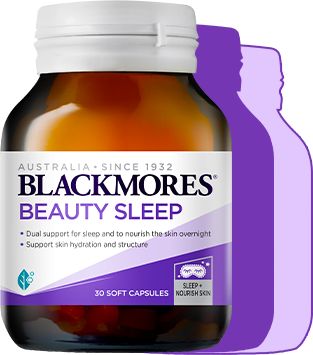 Dual effects
Supports healthy sleep and skin overnight

Hyaluronic acid & Biotin provide unique nutritional support for healthy skin and hair
Hyaluronic acid is one of the skin's major structural constituents. Biotin is needed for keratin production to support healthy hair.

Antioxidant vitamin C and E with synergistic effect
The essential vitamins C and E, work synergistically as antioxidants. Vitamin C supports collagen formation.

Natural botanical ingredient to support sleep
The botanical herb, hops used to calm nervousness and support restful sleep.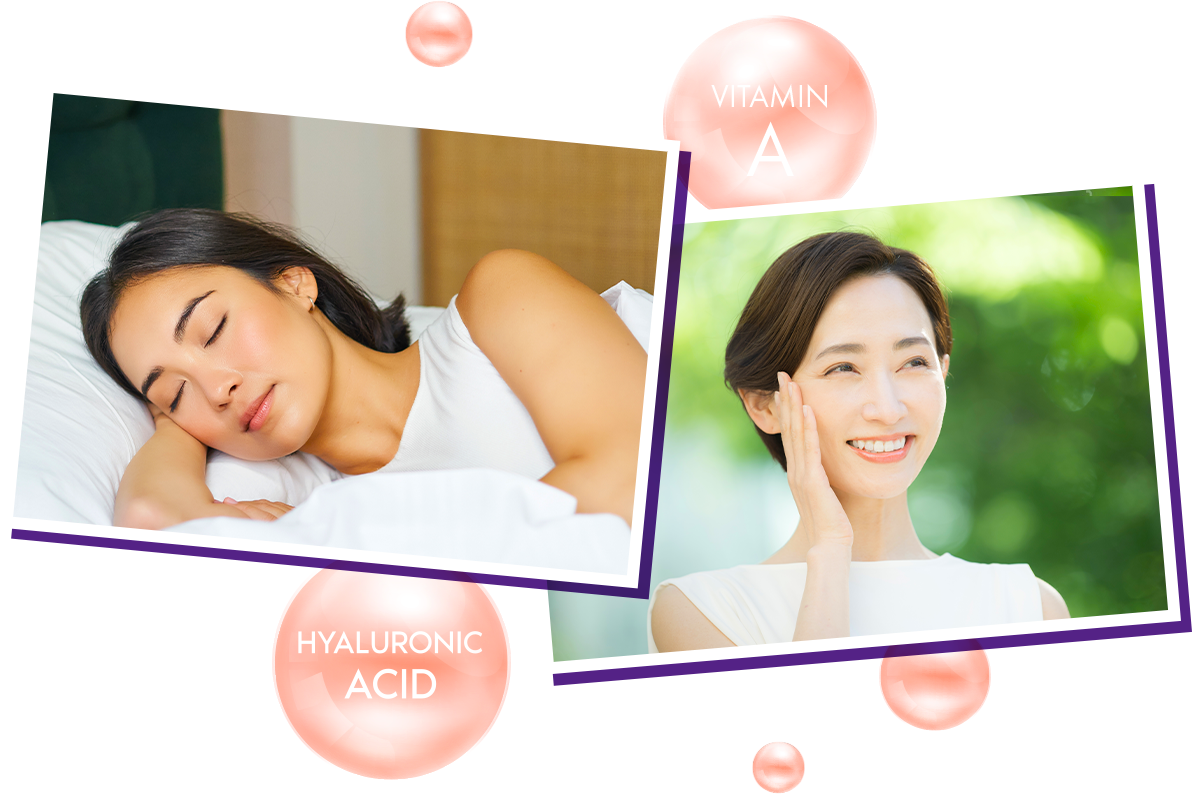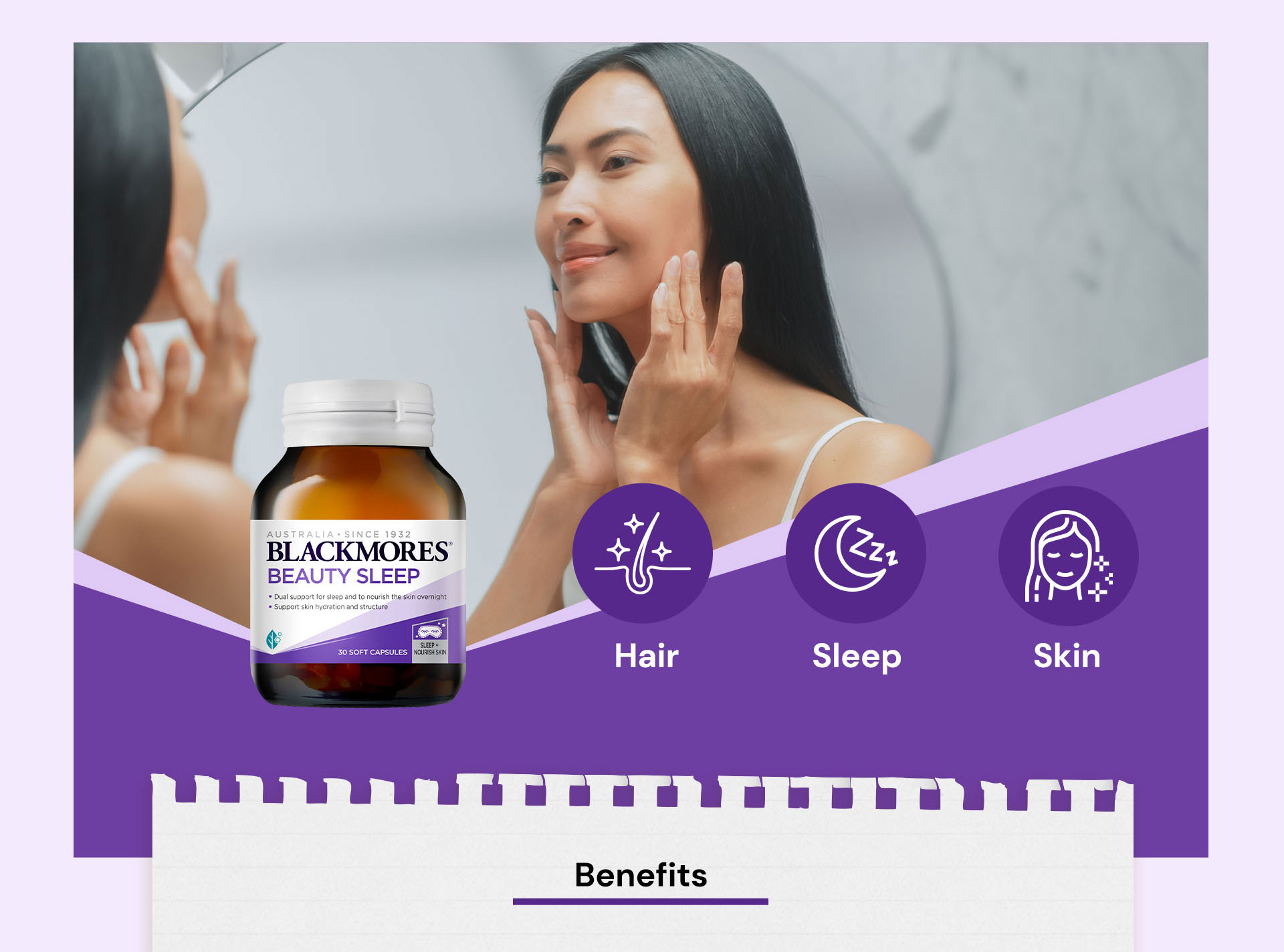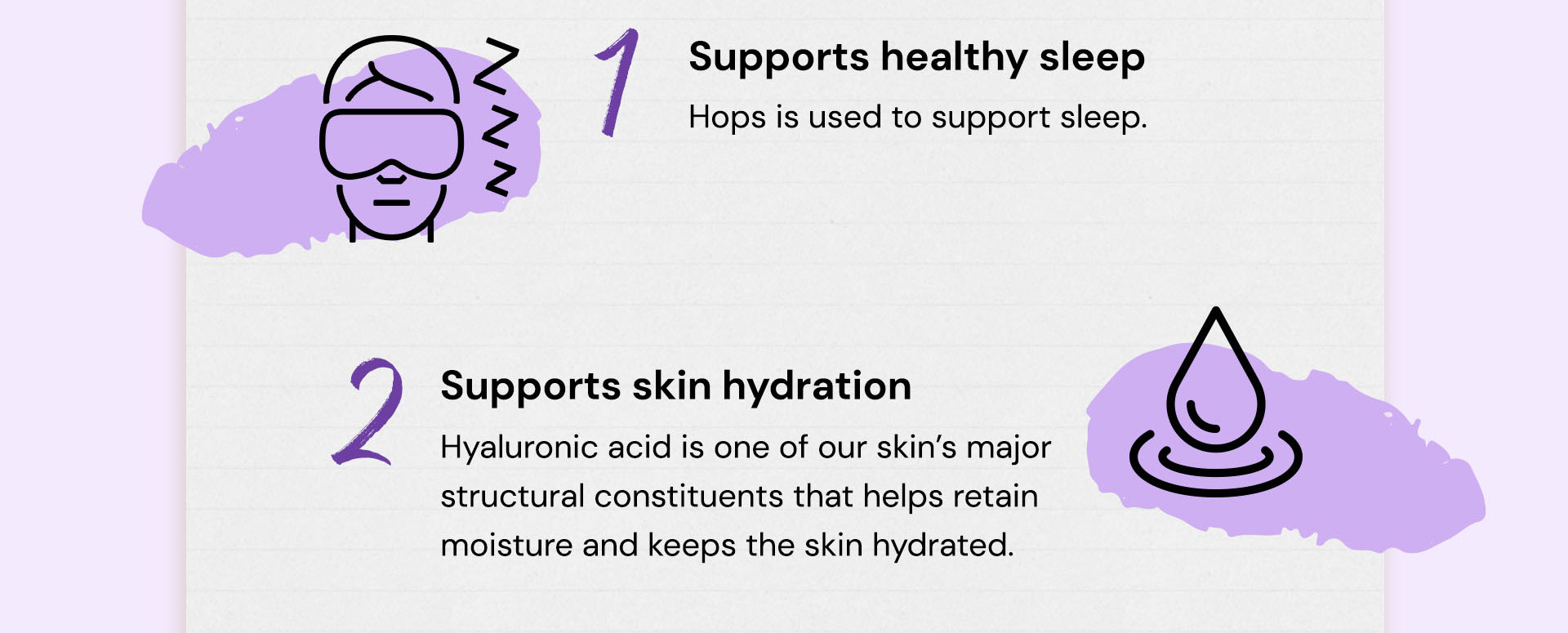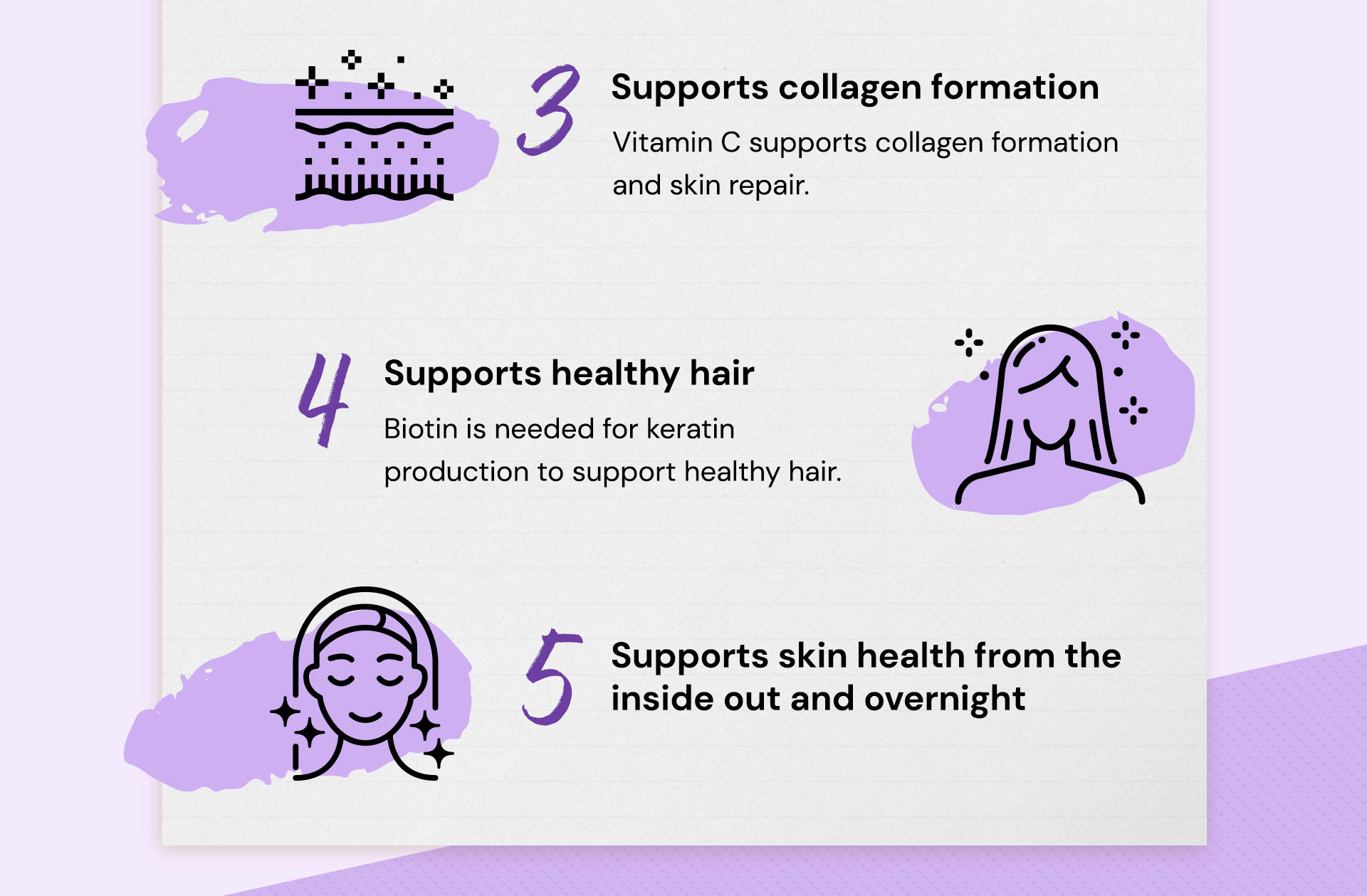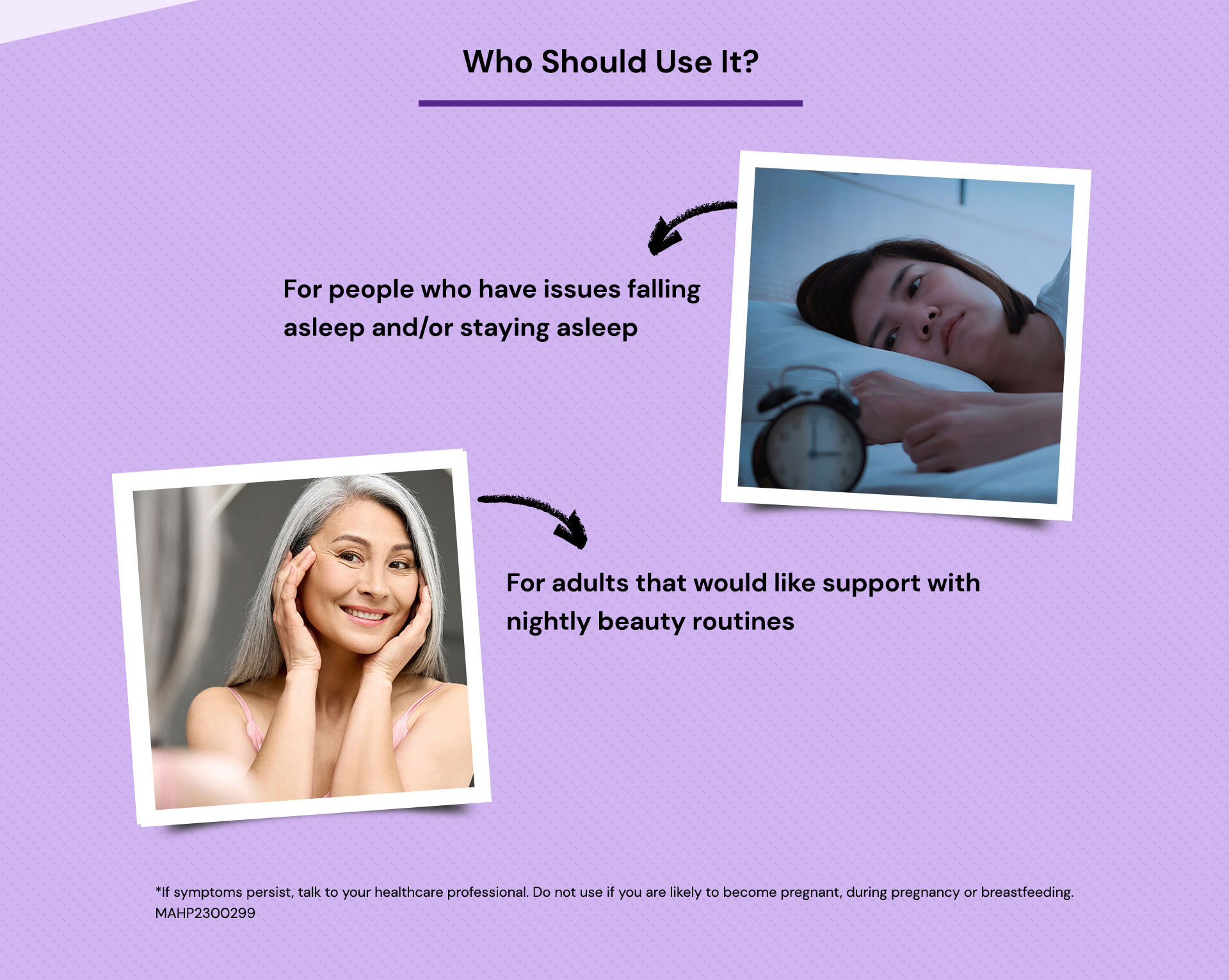 What's in each tablet?
Active ingredients per tablet
How many should I take?
Adults - Take 2 capsules once a day, 30 minutes before bedtime.
Warnings
Adults only. Do not use if you are likely to become pregnant, during pregnancy or breastfeeding.
Always talk to your health professional before taking multiple products to support sleep.
Also bought with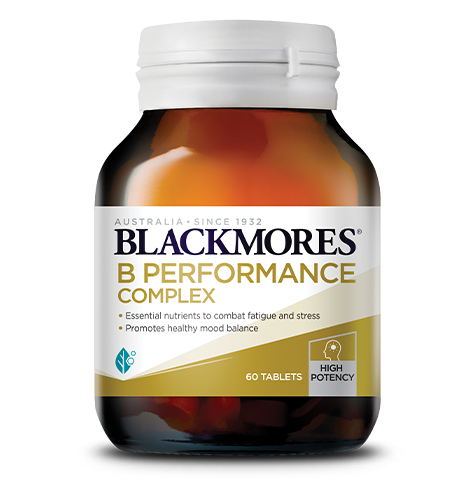 Energy
B Performance Complex
Specifically formulated with a combination of B vitamins and other nutrients for energy support and brain health.
Previous
Next