B Performance Complex
Specifically formulated with a combination of B vitamins and other nutrients to power up your physical and mental performance.
Overview
Specially formulated combination of B-group vitamins, magnesium and zinc which are important nutrients to help meet the busy person's daily requirements. It helps promote energy production and enhance mental stamina.
What is the Blackmores difference?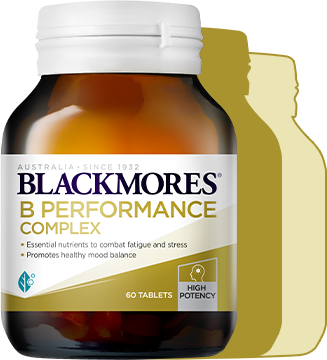 Added magnesium & zinc
It not only contains B vitamins; it also contains minerals such as magnesium and zinc for added relaxation support

Added Choline & Inositol
Inositol helps in central nervous system, and choline supports optimal cognitive function

Added Avena Sativa (oat) seed extract
Used to support mental stress and help with sleep

Convenient
One-a-day dose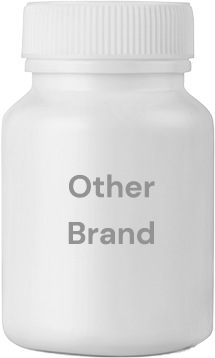 Added artificial ingredients
Contains preservatives, artificial flavours or sweeteners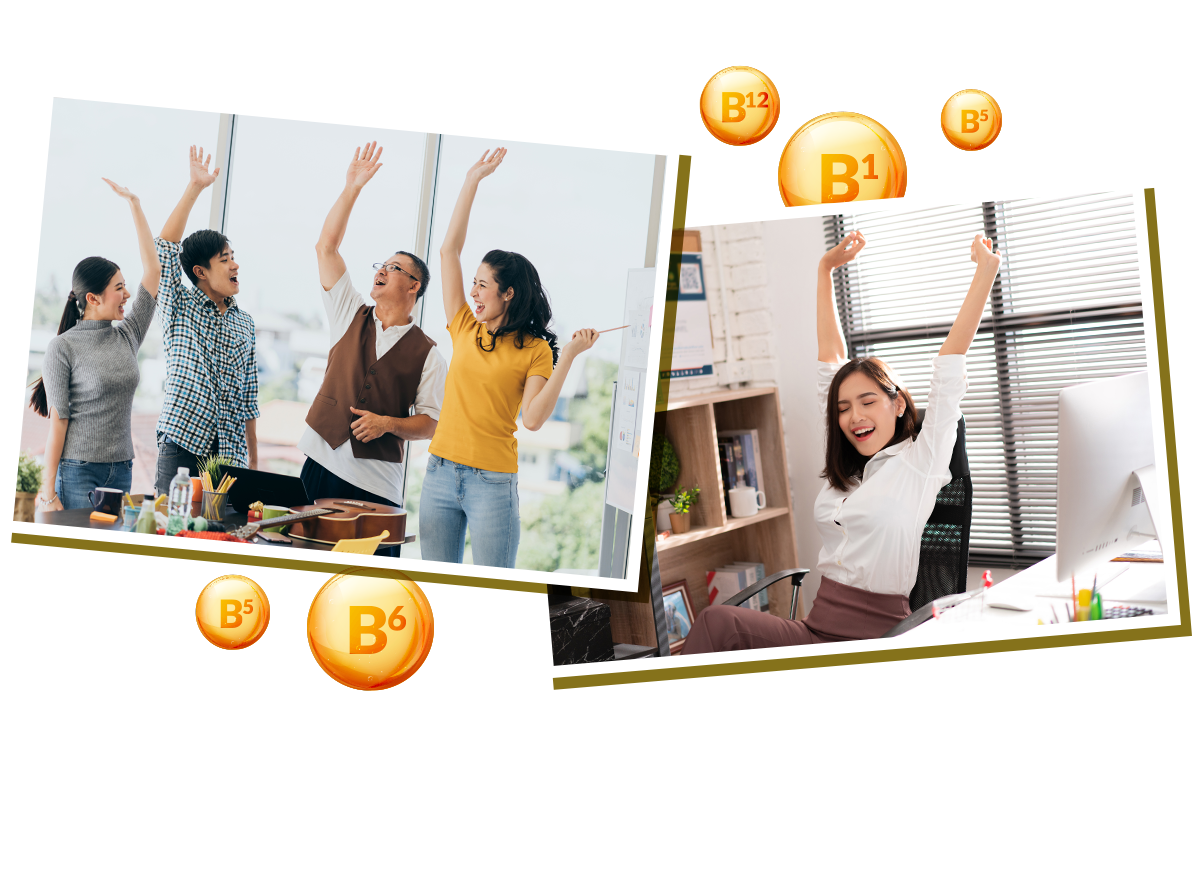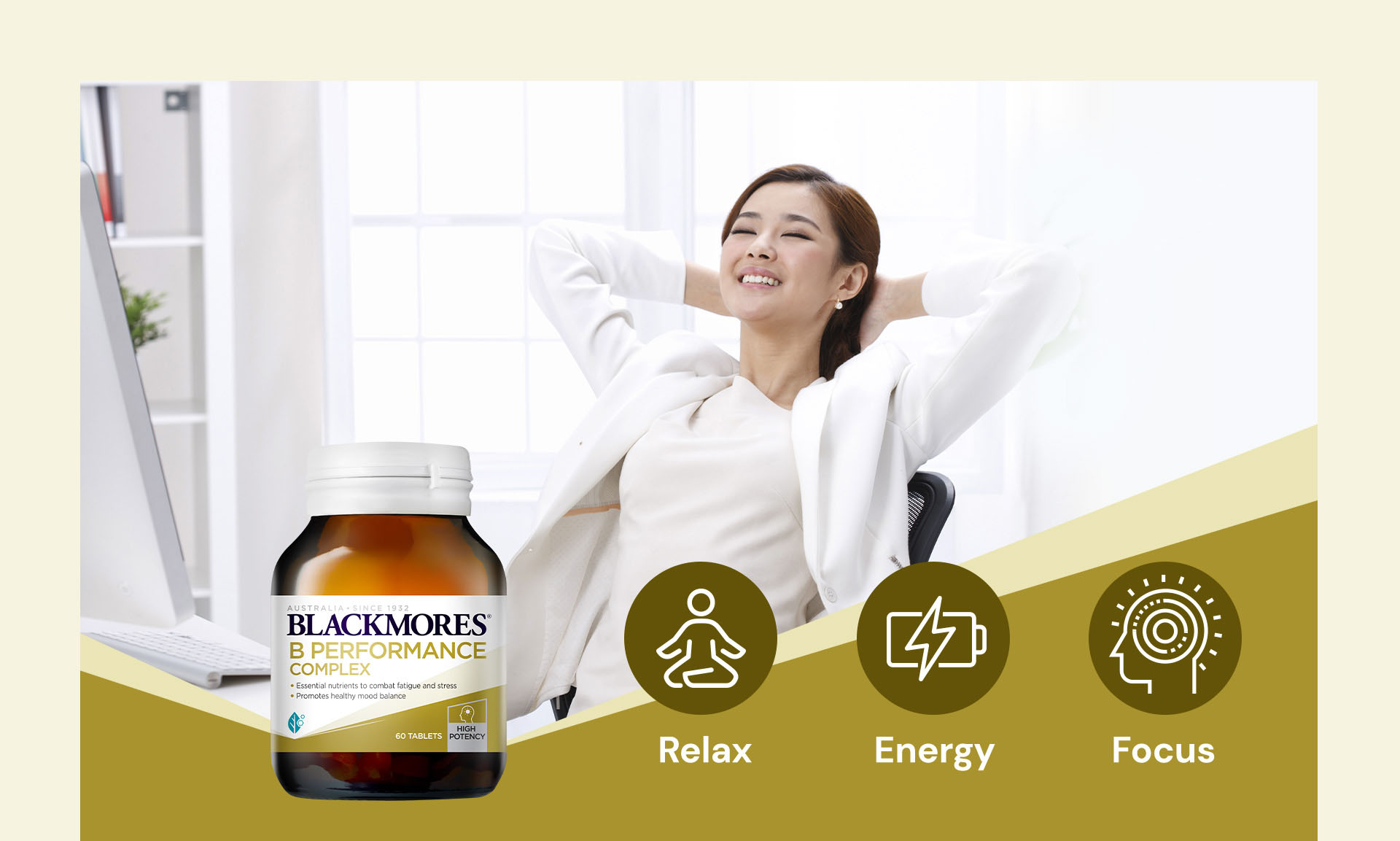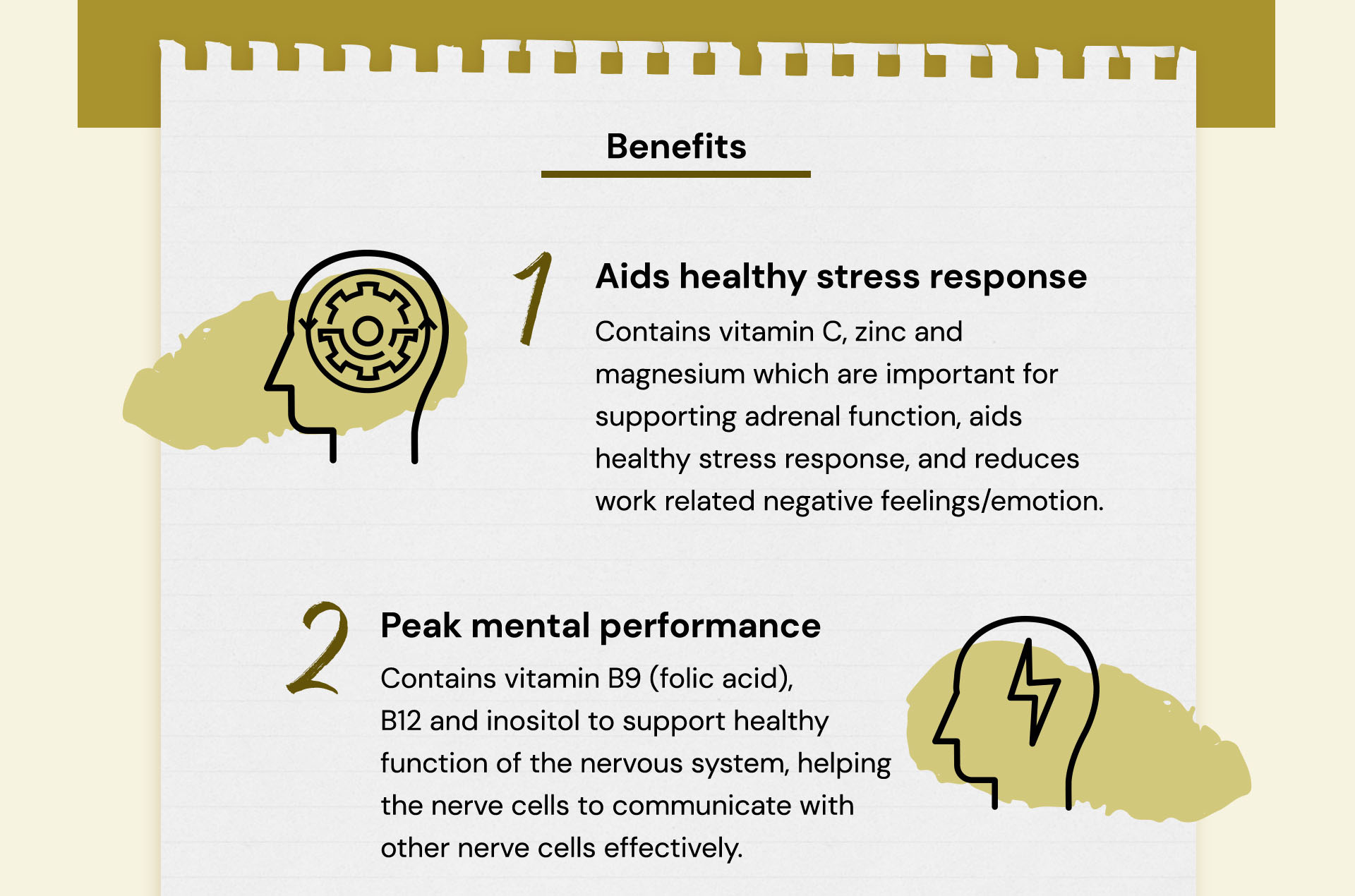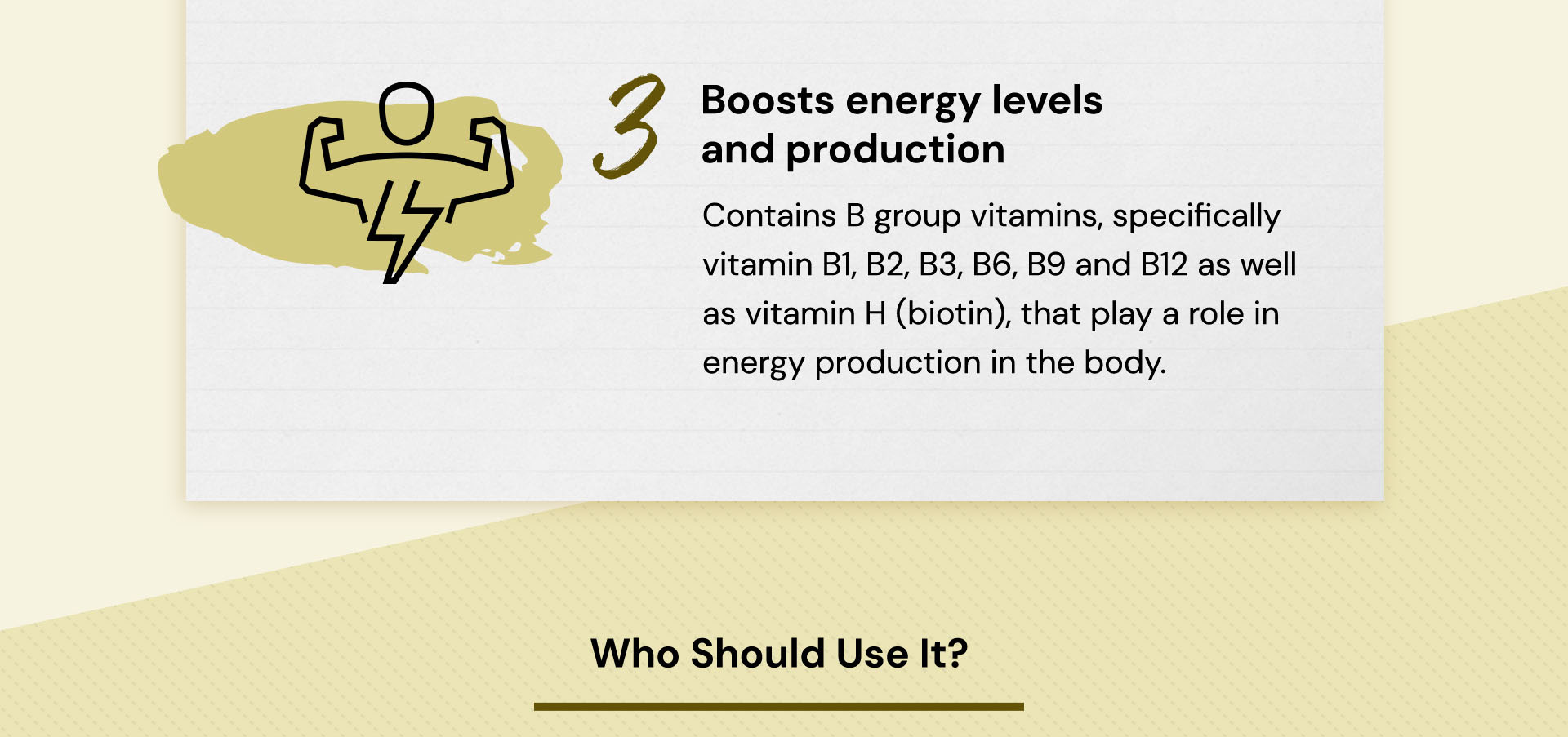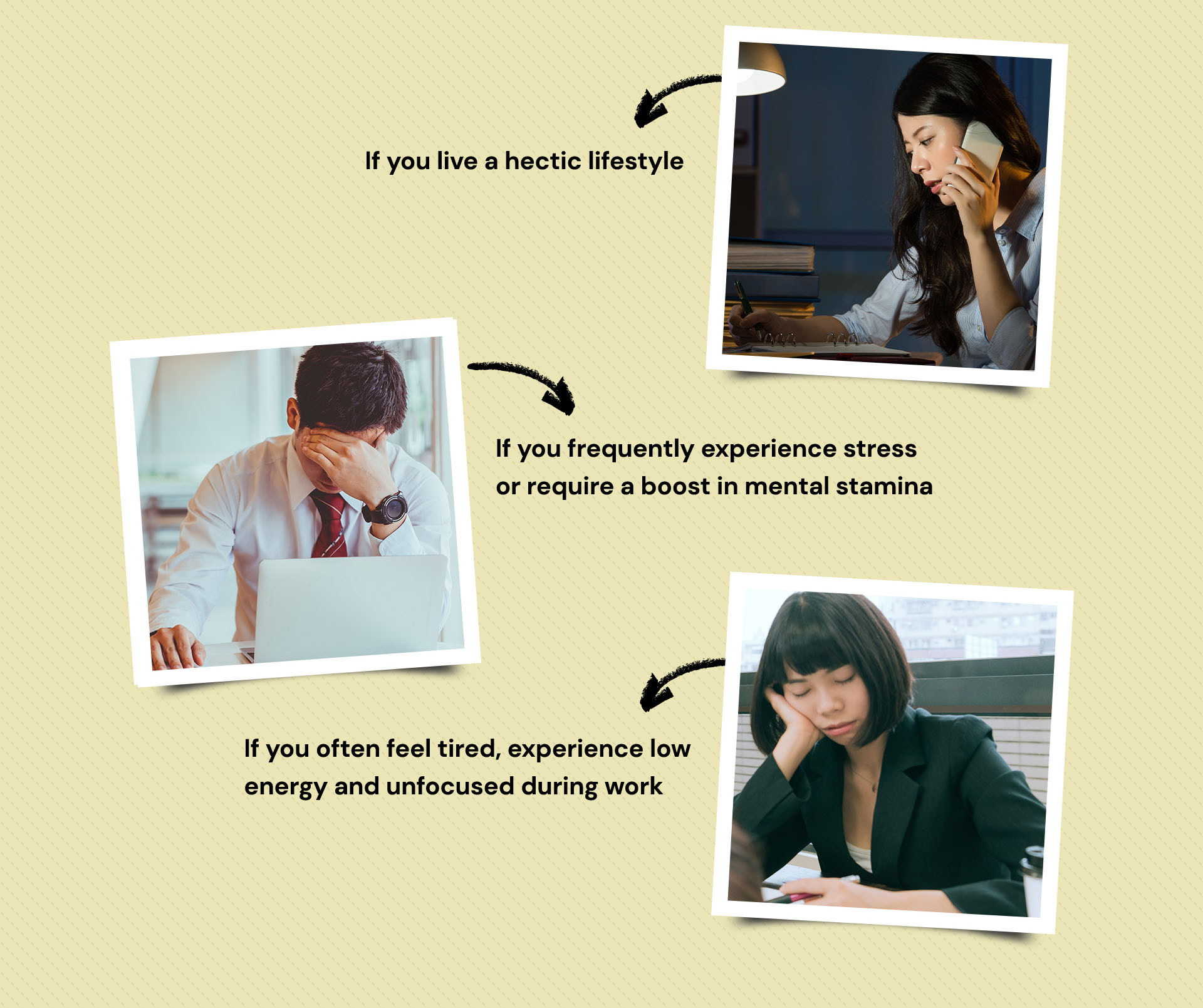 What's in each tablet?
Active ingredients per tablet
How many should I take?
Adults – Take 1 tablet once a day, or as professionally prescribed. Take with food.
Warnings
If you are pregnant or breastfeeding, talk to your healthcare professional before use.

Supplements may only be of assistance if dietary intake is inadequate.
Store below 30°C in a dry place away from direct sunlight.
Also bought with
Stress and Sleep
Sleep Sound Formula
A safe and natural ingredients formula to help reduce time to fall asleep, promote deep sleep & support refreshing sleep.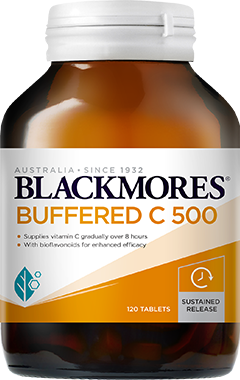 Immune System
Buffered C 500
8 hours slow release for immune protection throughout the day.
Men's Health
Power Up
Power Up your confidence and performance in the Boardroom, Gym, and in LIFE overall with an all-natural and safe performance booster for men. Ideal for men over 35.
Previous
Next