Celery 7000
Contains 7000mg of Celery dry seed and is traditionally used in Western herbal medicine to support joint health.
Overview
Blackmores Celery 7000 is a concentrated formula that contains 7000mg of celery dry seed. Celery seed may help to support joint health.
What is the Blackmores difference?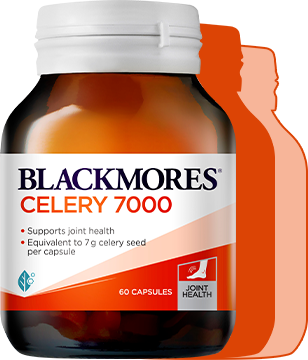 Concentrated formula
A concentrated formula that provides 7000 mg of celery seed per capsule

Easy-to-swallow
Contains easy swallow film coating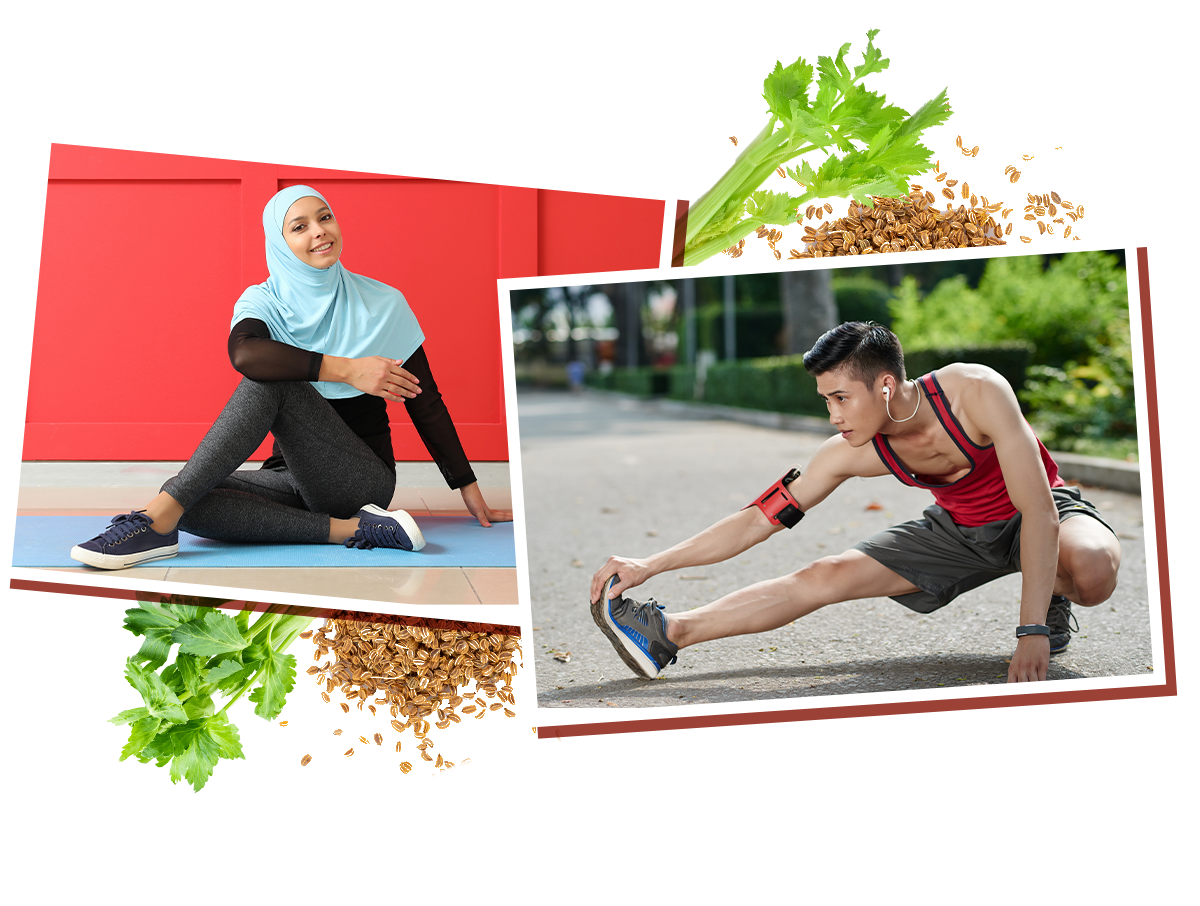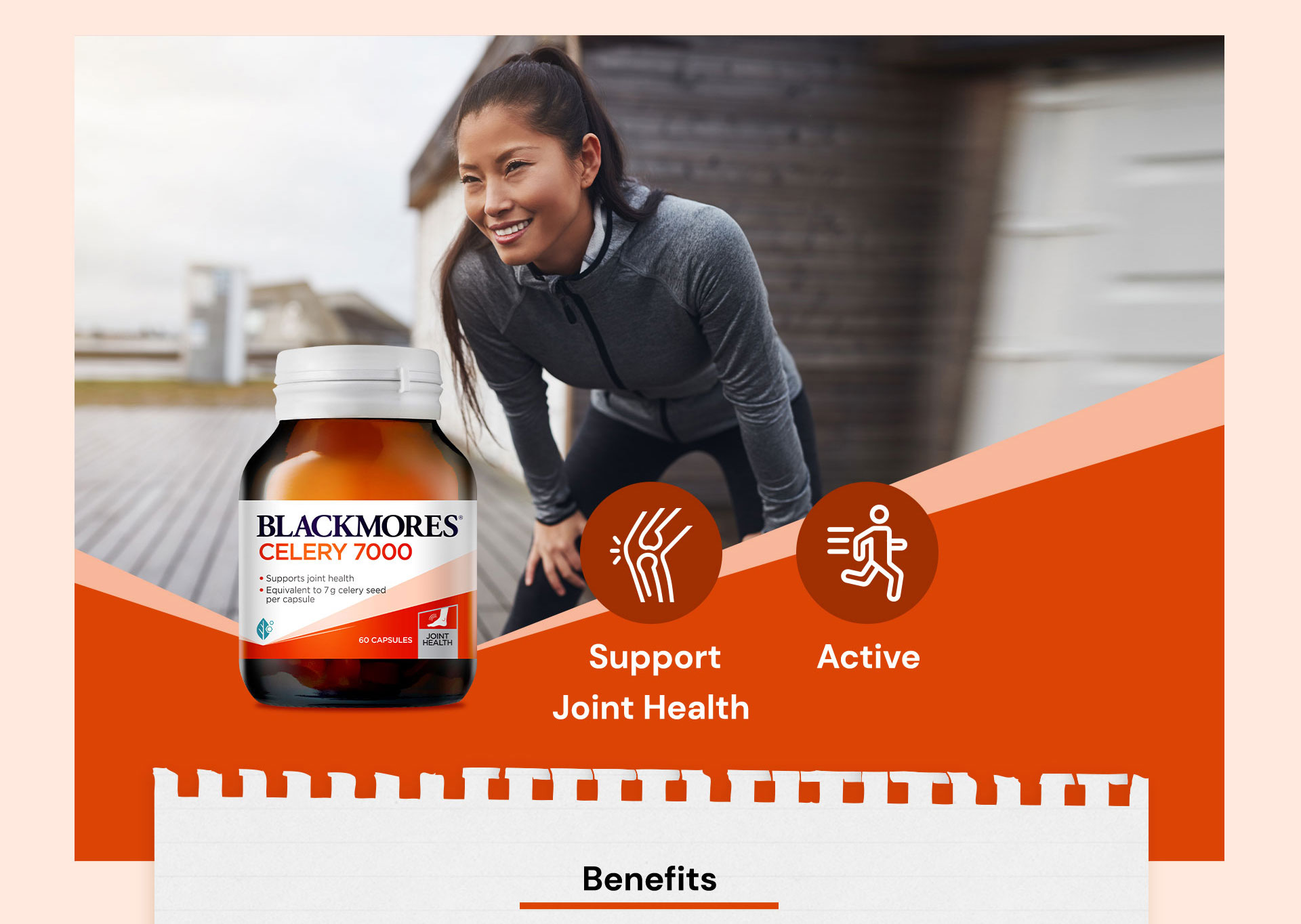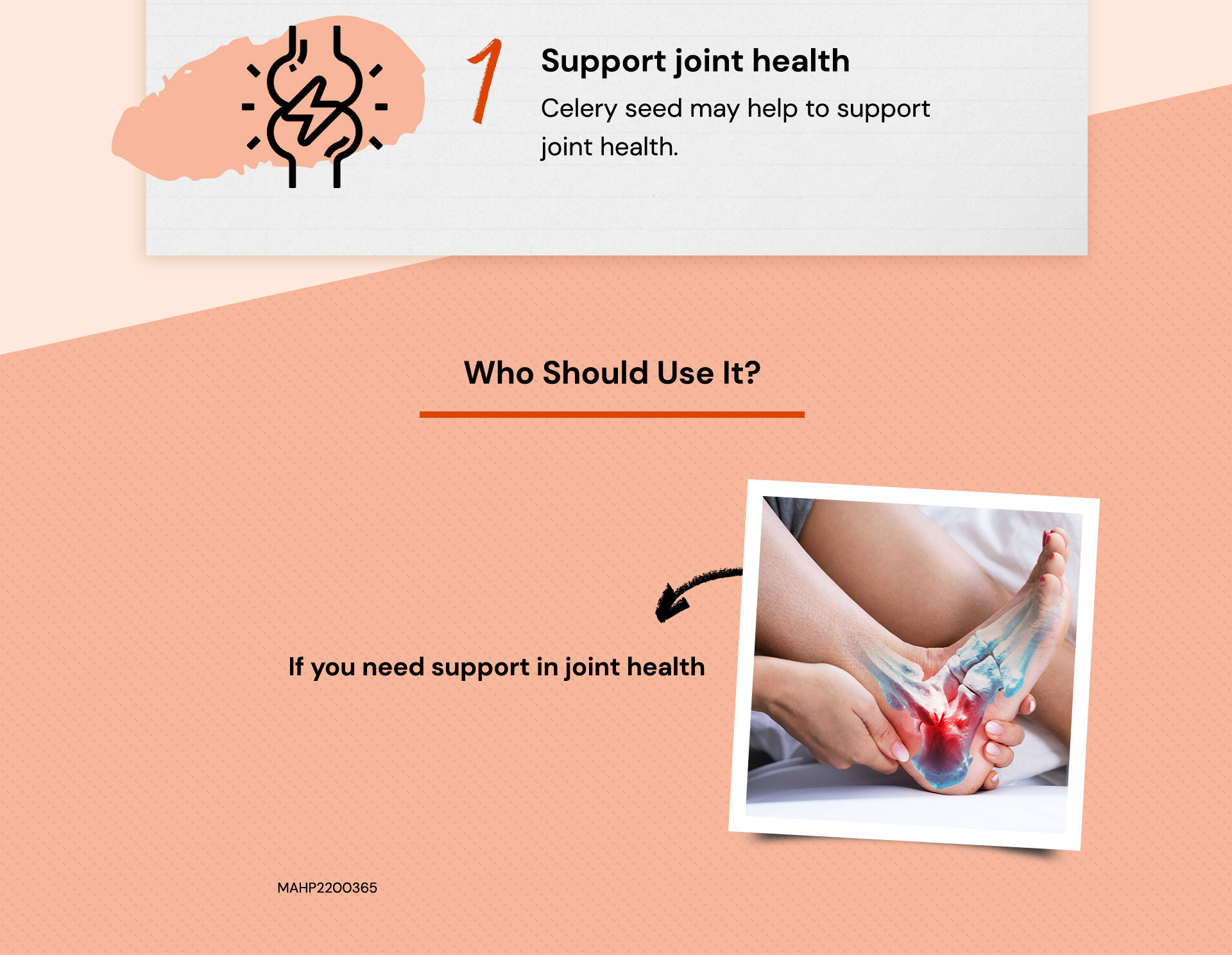 What's in each tablet?
Active ingredients per tablet
Equivalent to 7000 mg of celery dry seed
Equivalent to 7000 mg of celery dry seed
How many should I take?
Adults - Take 1 to 2 capsules a day with a meal.

Not recommended for children under 18 years.
Warnings
Not recommended for use during pregnancy or breastfeeding.

Store below 30°C in a dry place away from direct sunlight.
Also bought with
Fish Oil
Omega Triple
Provides three times the amount of omega-3 per capsule than our regular fish oil*, a convenient, all in one capsule to maintain heart, skin, eye, and brain health.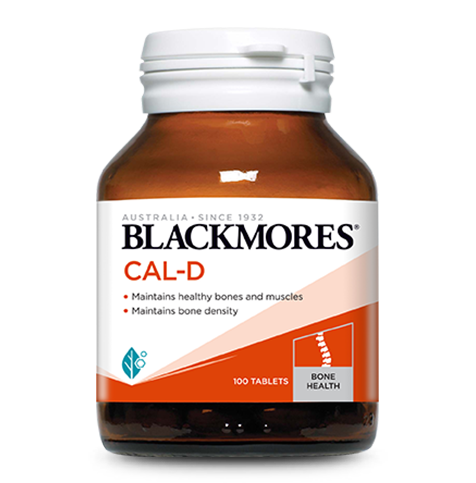 Bone and Muscle
Cal-D
High dose calcium supplement providing 600 mg of elemental calcium and 500 IU of vitamin D3, to help support your bone strength!
Previous
Next