Joint Formula Advanced with MSM Booster
A superior combination of 3 scientifically formulated ingredients–glucosamine, chondroitin and MSM for healthy joint function. It supports joint mobility & flexibility.
Overview
Provides scientifically proven form of glucosamine, together with chondroitin and MSM in an easy-to-take tablet. It is a targeted multi action joint solution to support joint mobility & flexibility.
What is the Blackmores difference?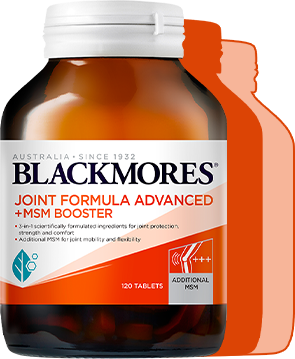 3-in-1 formulation
Combination of 3 ingredients that work together

Scientifically proven form of glucosamine
Contains scientifically validated form of glucosamine, glucosamine sulfate

Shellfish free
Vegetarian source (non-GMO corn) of glucosamine. Ideal for anyone who has shellfish allergies

Smaller capsule, vanilla flavoured
Easier to swallow, having no unpleasant aftertaste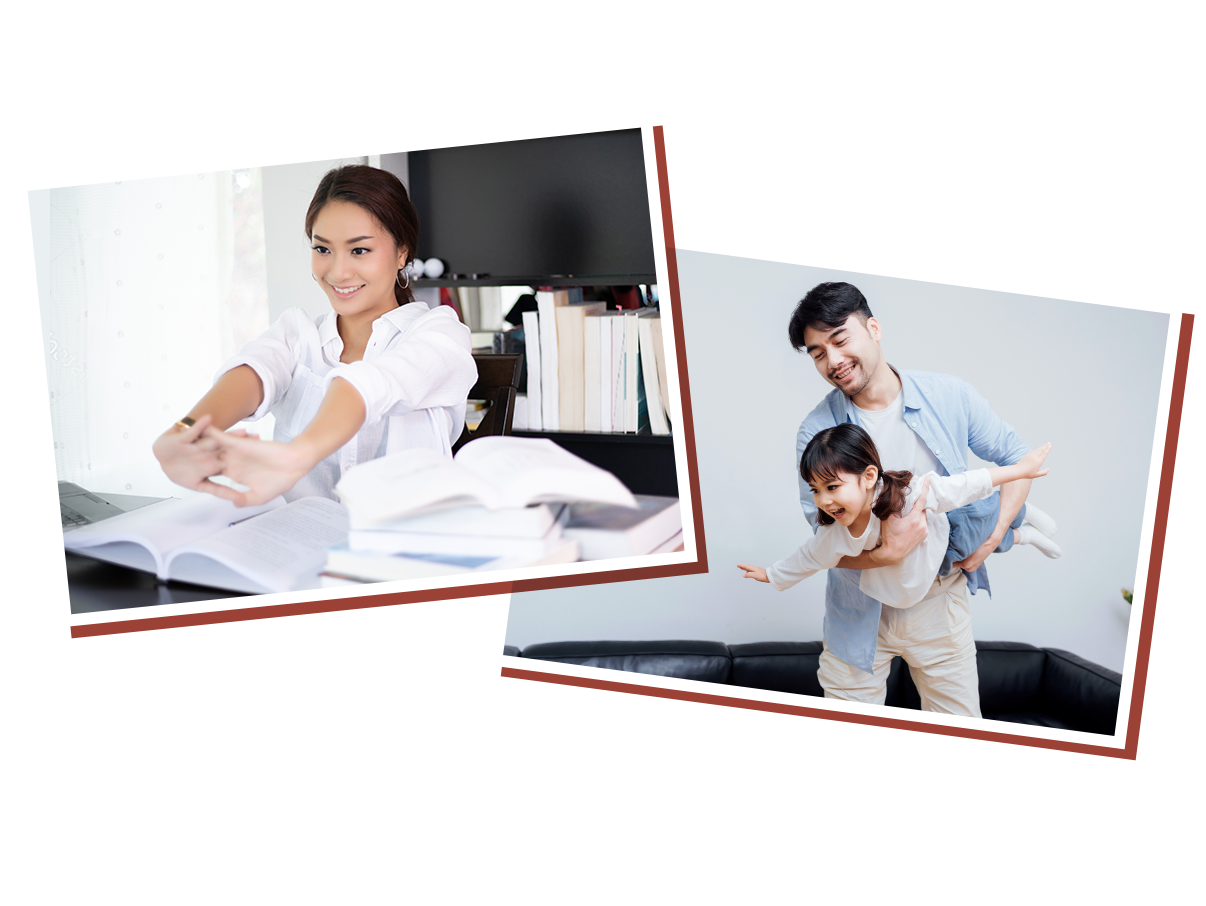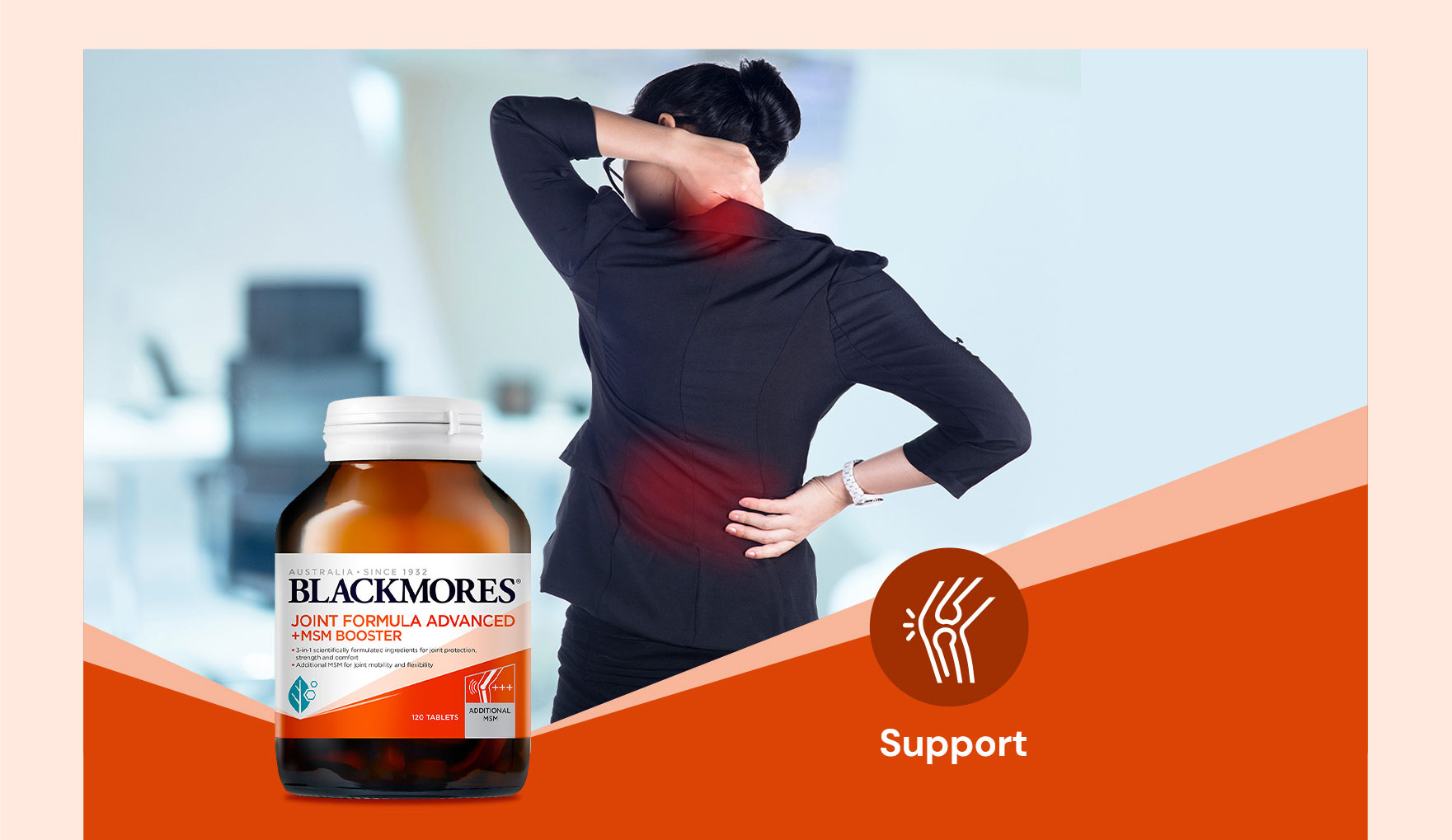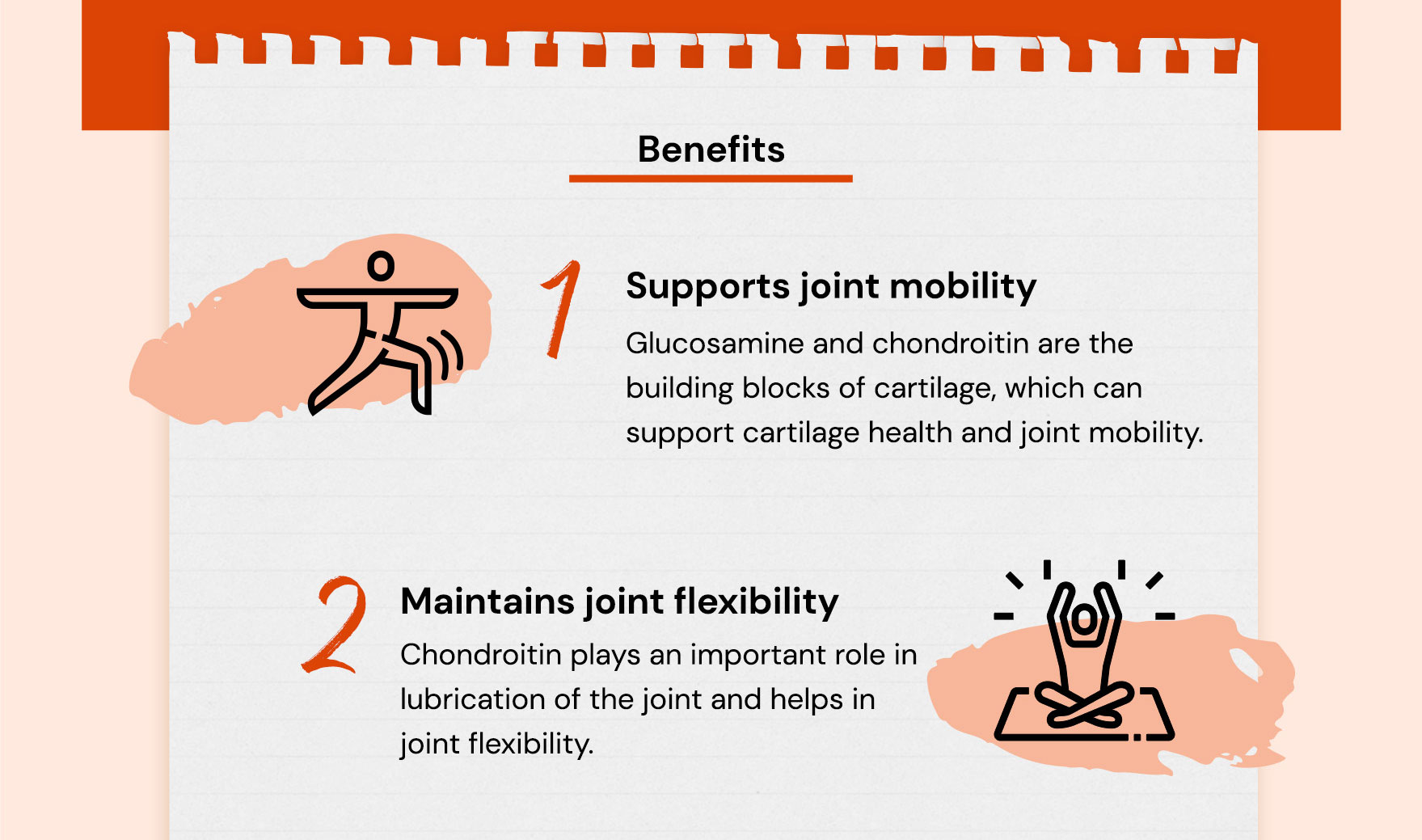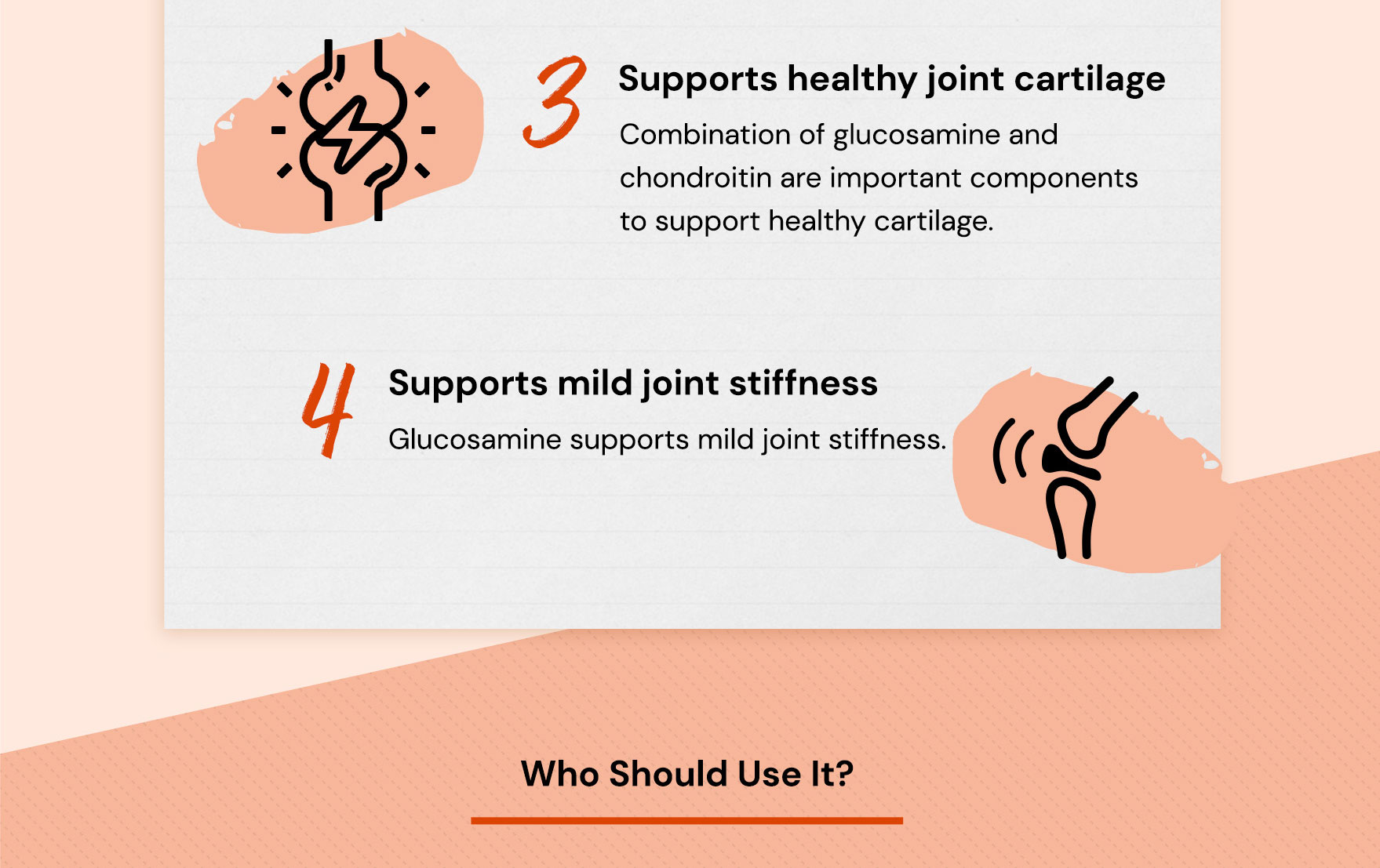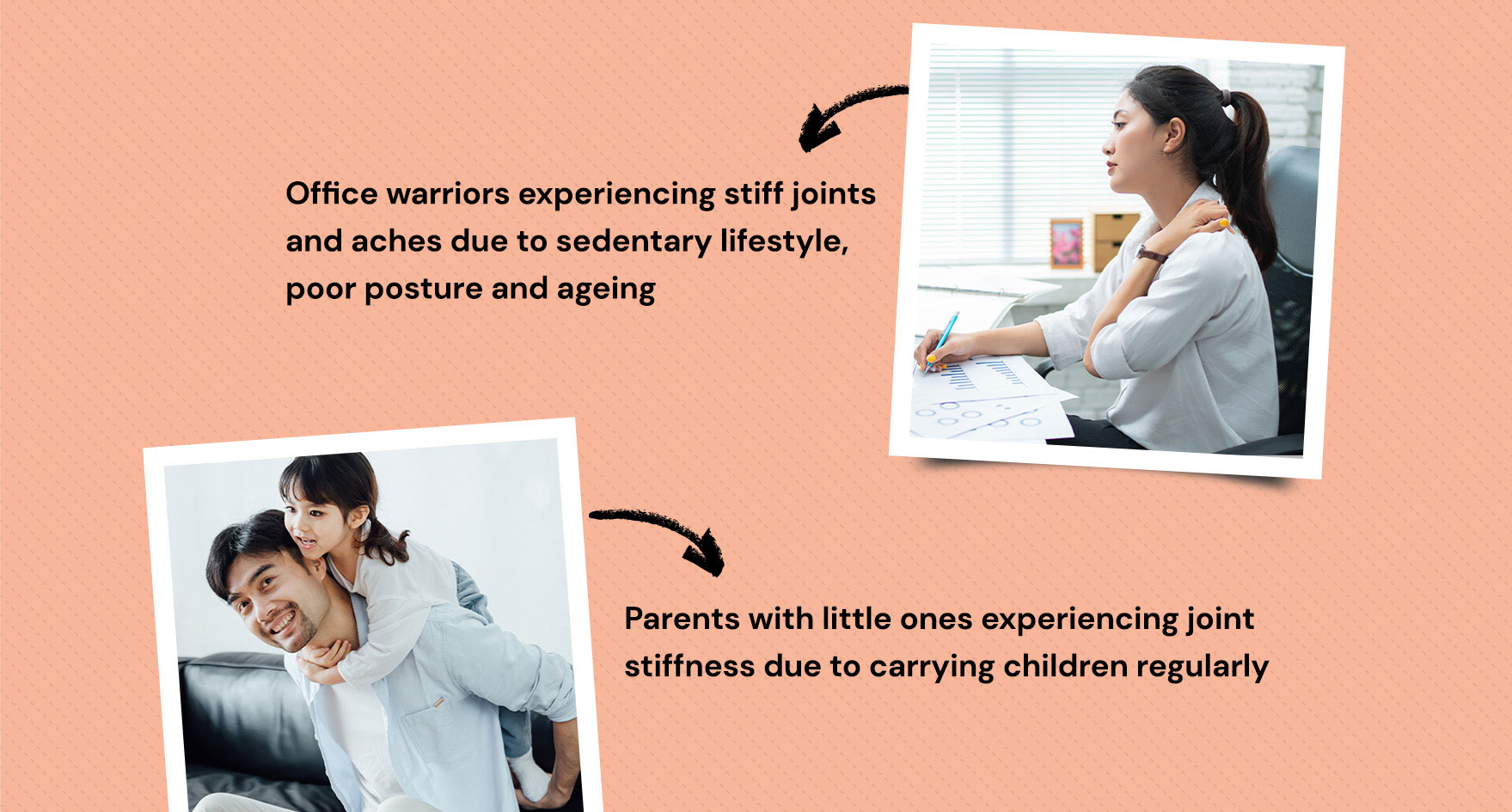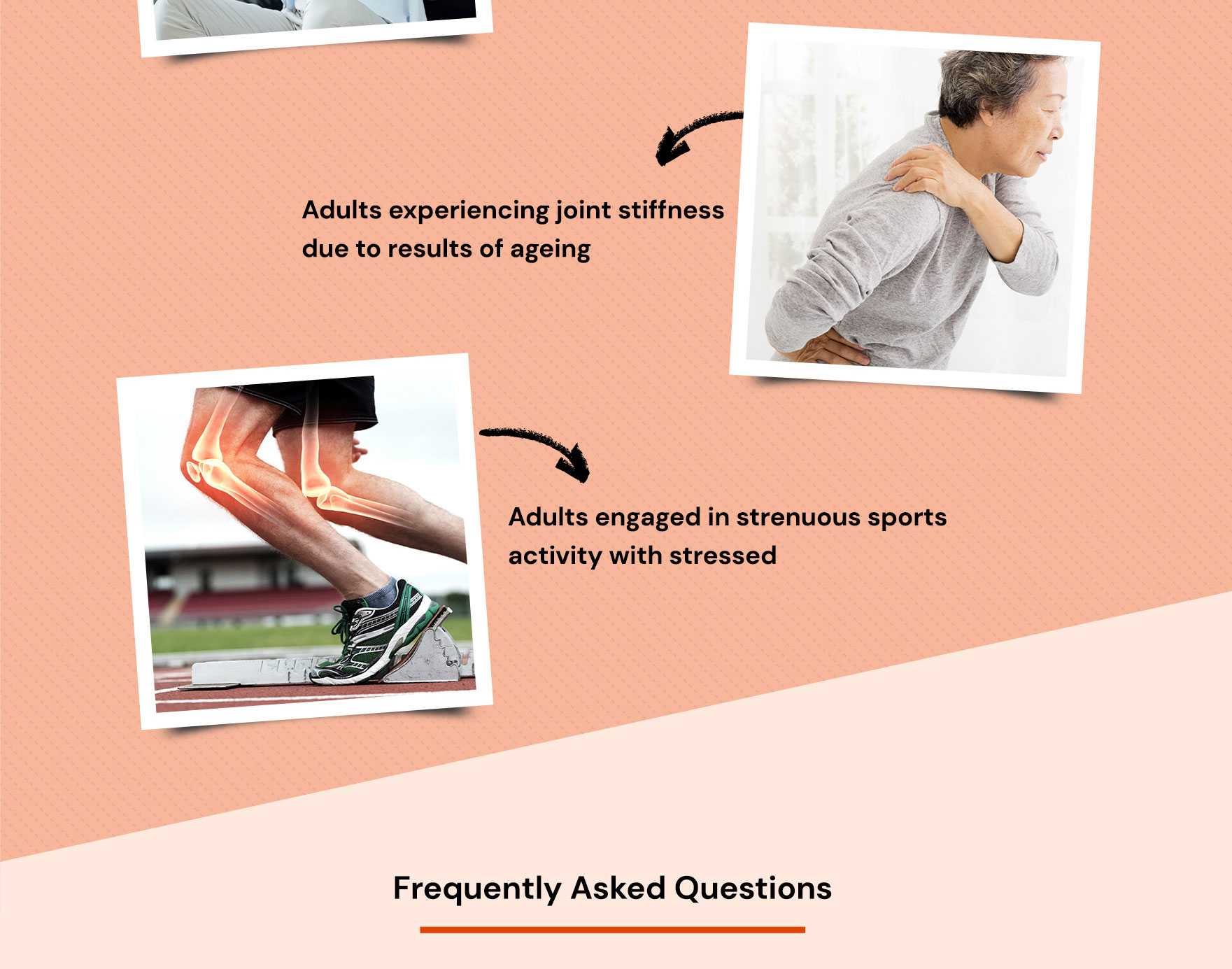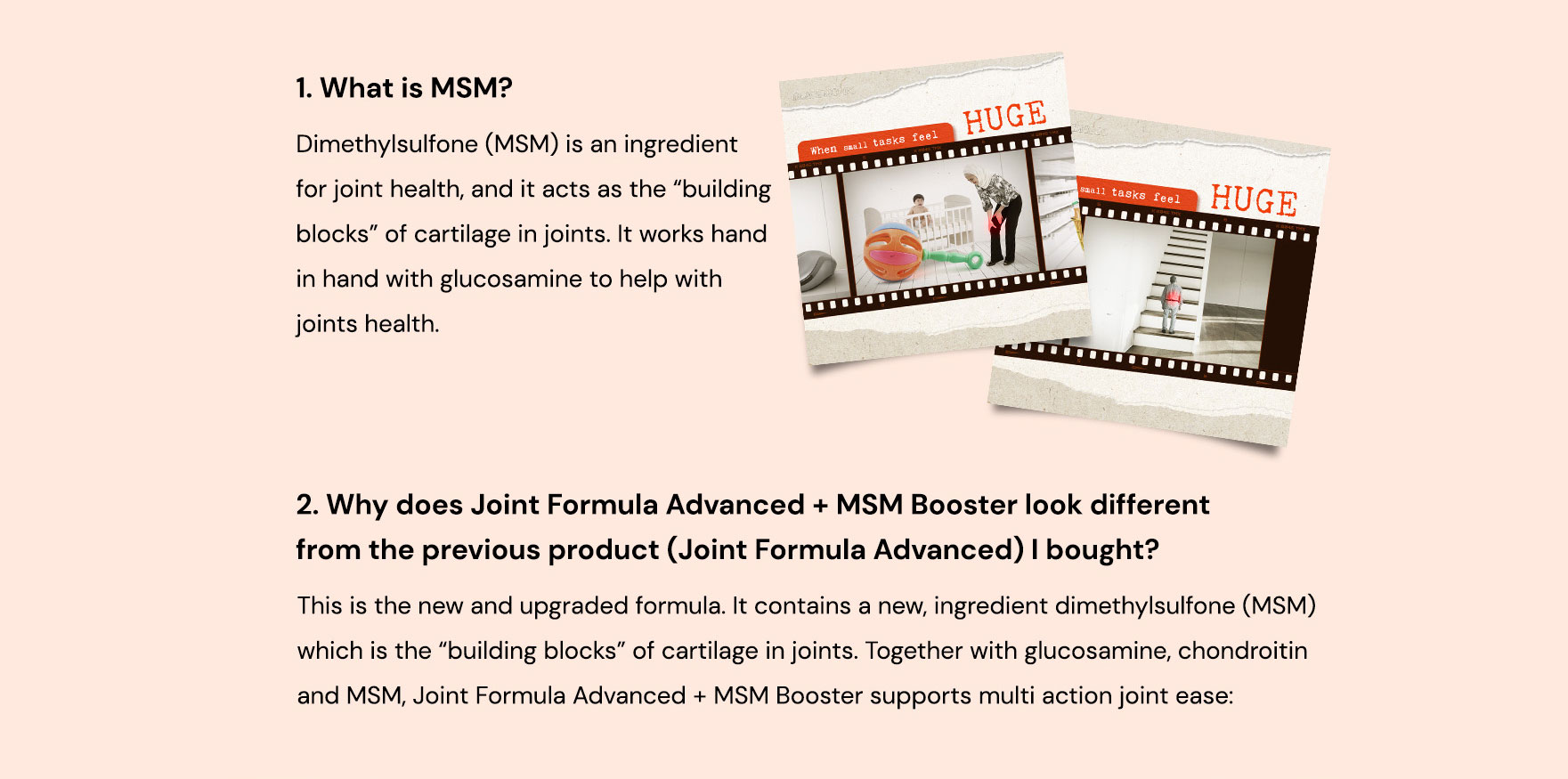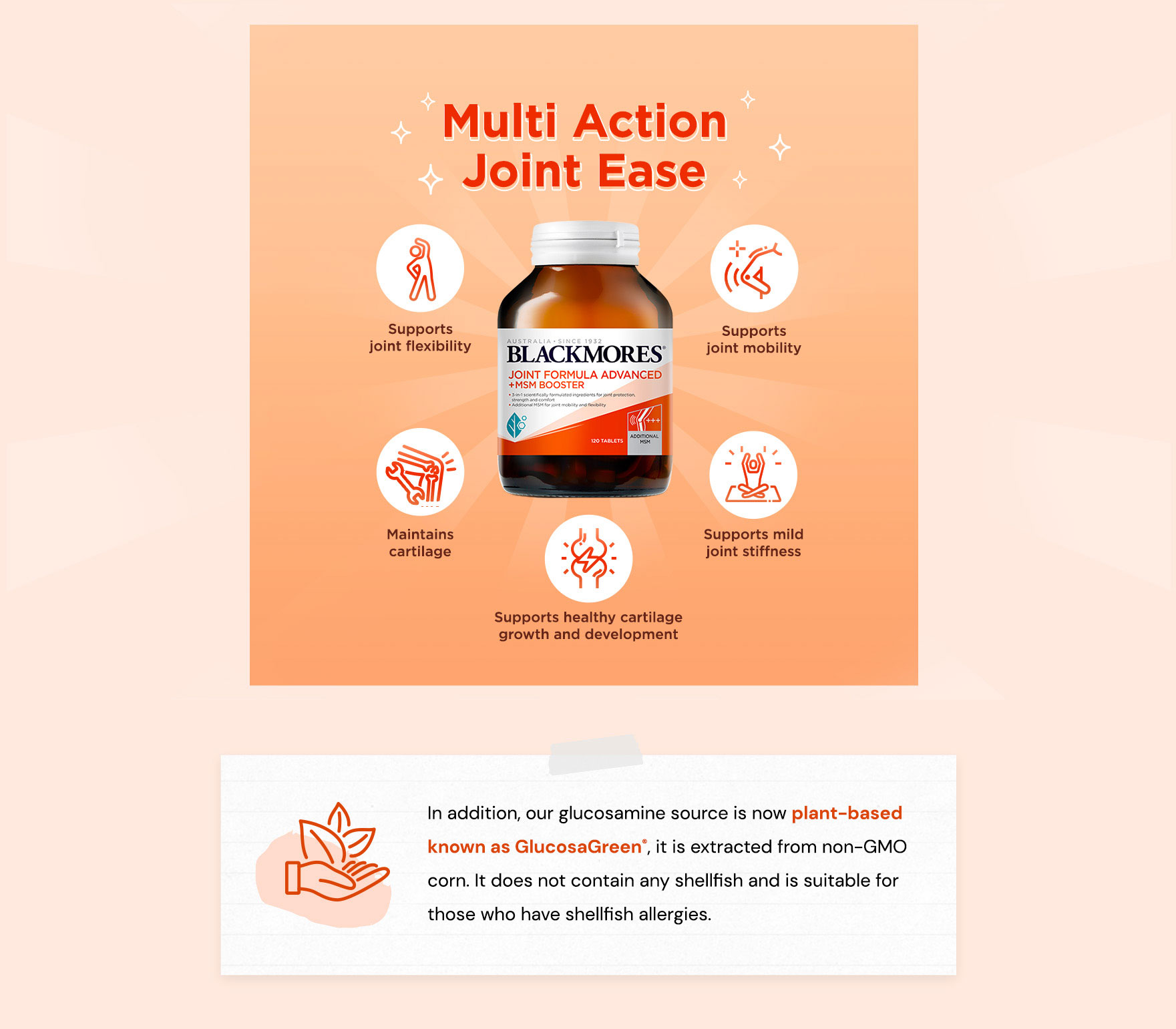 What's in each tablet?
Active ingredients per tablet
How many should I take?
Adults - Take 2 tablets two times a day, or as professionally prescribed. Take with food.
Warnings
If you are pregnant or breastfeeding, talk to your healthcare professional before use.

Supplements may only be of assistance if dietary intake is inadequate.
Store below 30°C in a dry place away from direct sunlight.
Also bought with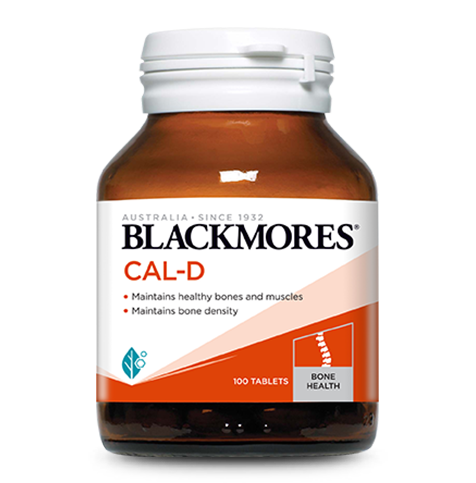 Bone and Muscle
Cal-D
High dose calcium supplement providing 600 mg of elemental calcium and 500 IU of vitamin D3, to help support your bone strength!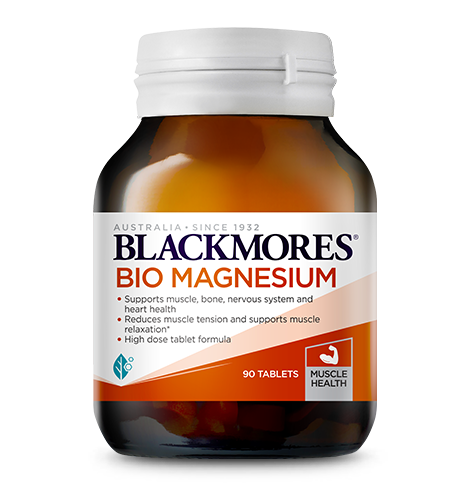 Bone and Muscle
Bio Magnesium
A formula which combines two forms of magnesium, as well as extra nutrients including vitamin D to support muscle function in the body. Sufficient magnesium maintains muscle function.
Fish Oil
Omega Triple
Provides three times the amount of omega-3 per capsule than our regular fish oil*, a convenient, all in one capsule to maintain heart, skin, eye, and brain health.
Previous
Next