Probiotics+ 10 Billion
Probiotic with multi-strain to support gut health.

Overview
Contains 4 probiotic strains providing 10 billion good bacteria, plus a prebiotic, to support a good intestinal environment, healthy digestive and gastrointestinal immune functions.
What is the Blackmores difference?
Fridge-free
Probiotics remain live and effective, without requiring refrigeration

Formulated based on scientific evidence
Contains five probiotic strains

Acid & bile tolerant
Specially selected probiotic strains that can pass through the tough environment in the stomach and reach their action site in the gut

Contains prebiotic
Contains a prebiotic which provides a source of nutrition for gut microbiota

Dairy free
Suitable for people with lactose intolerance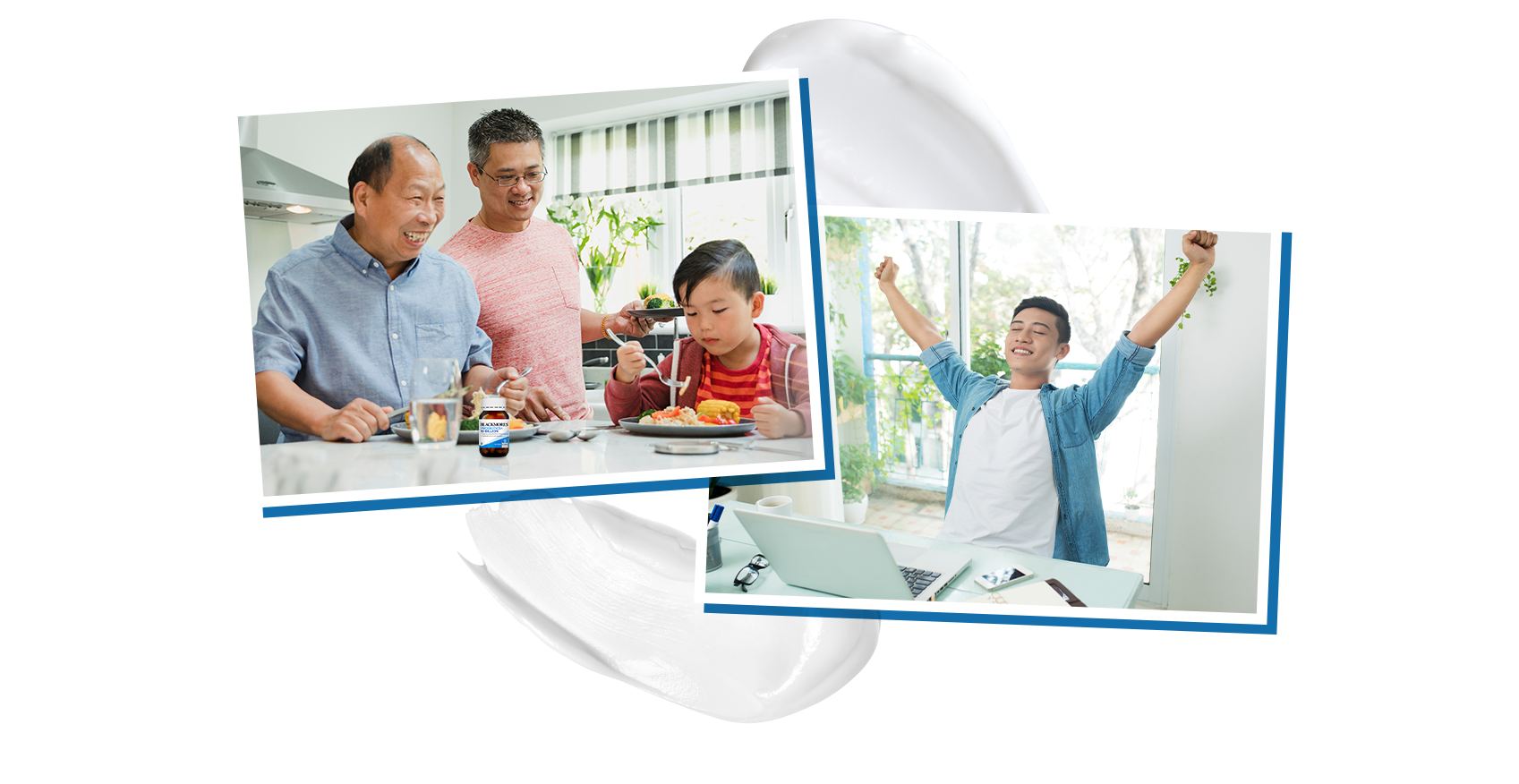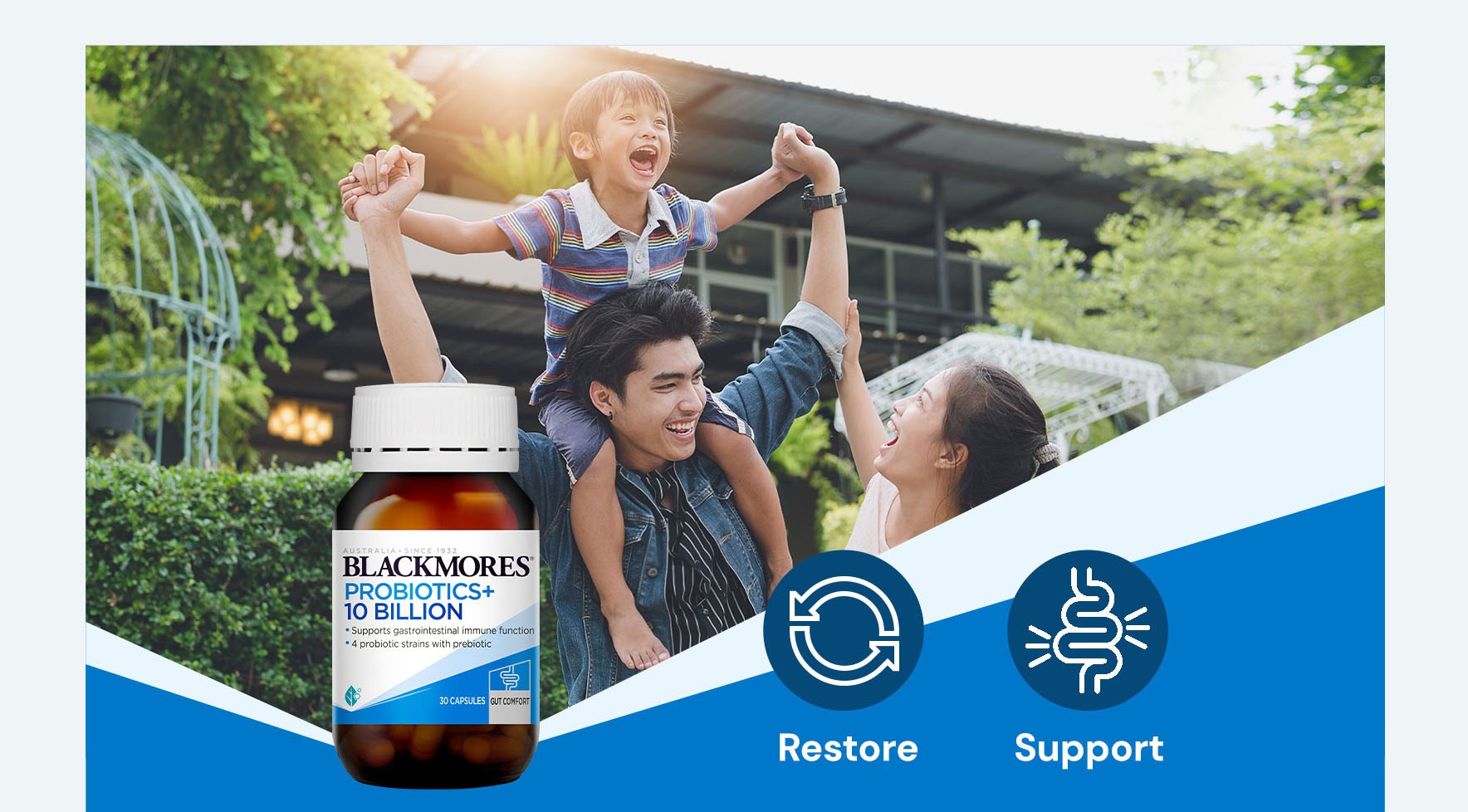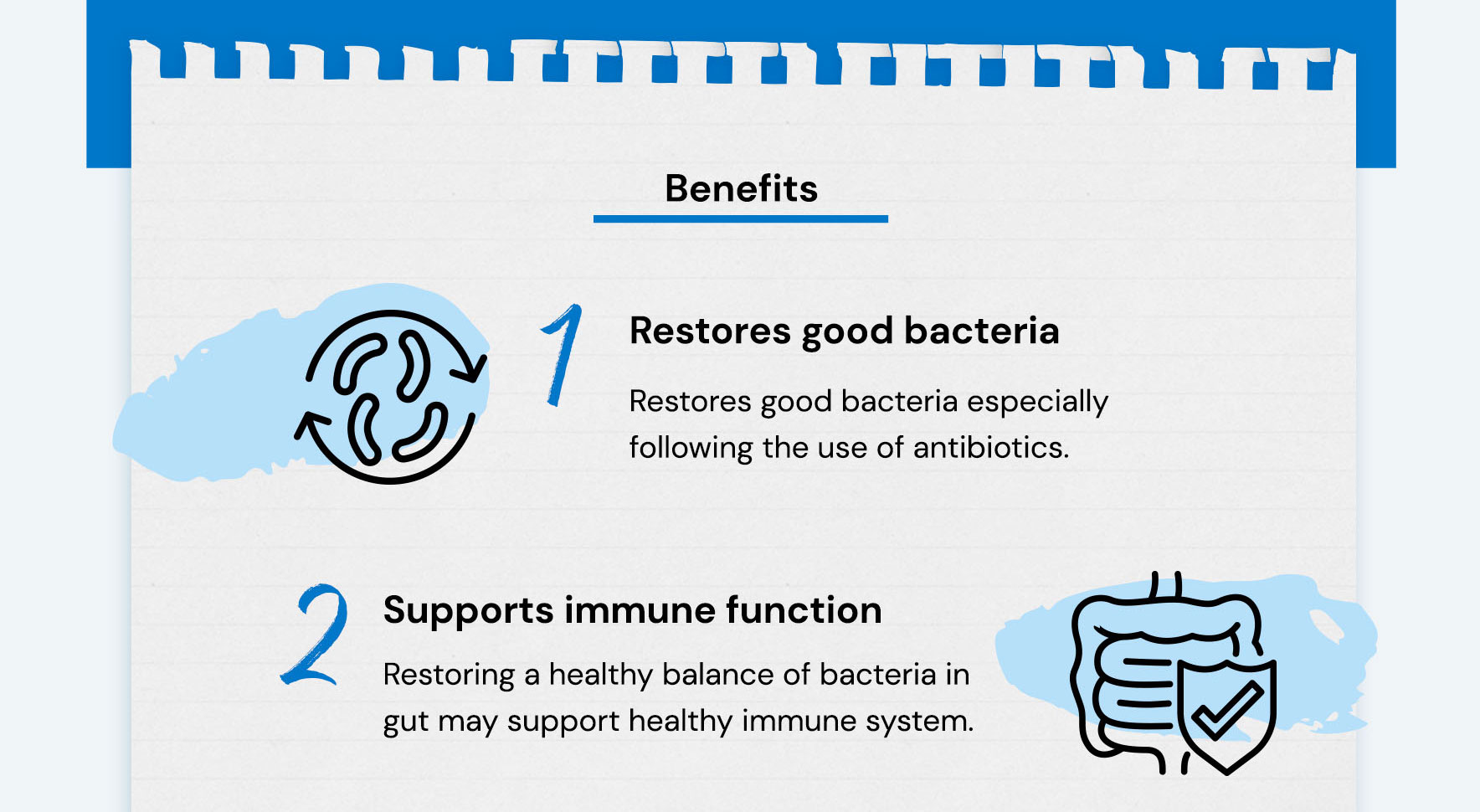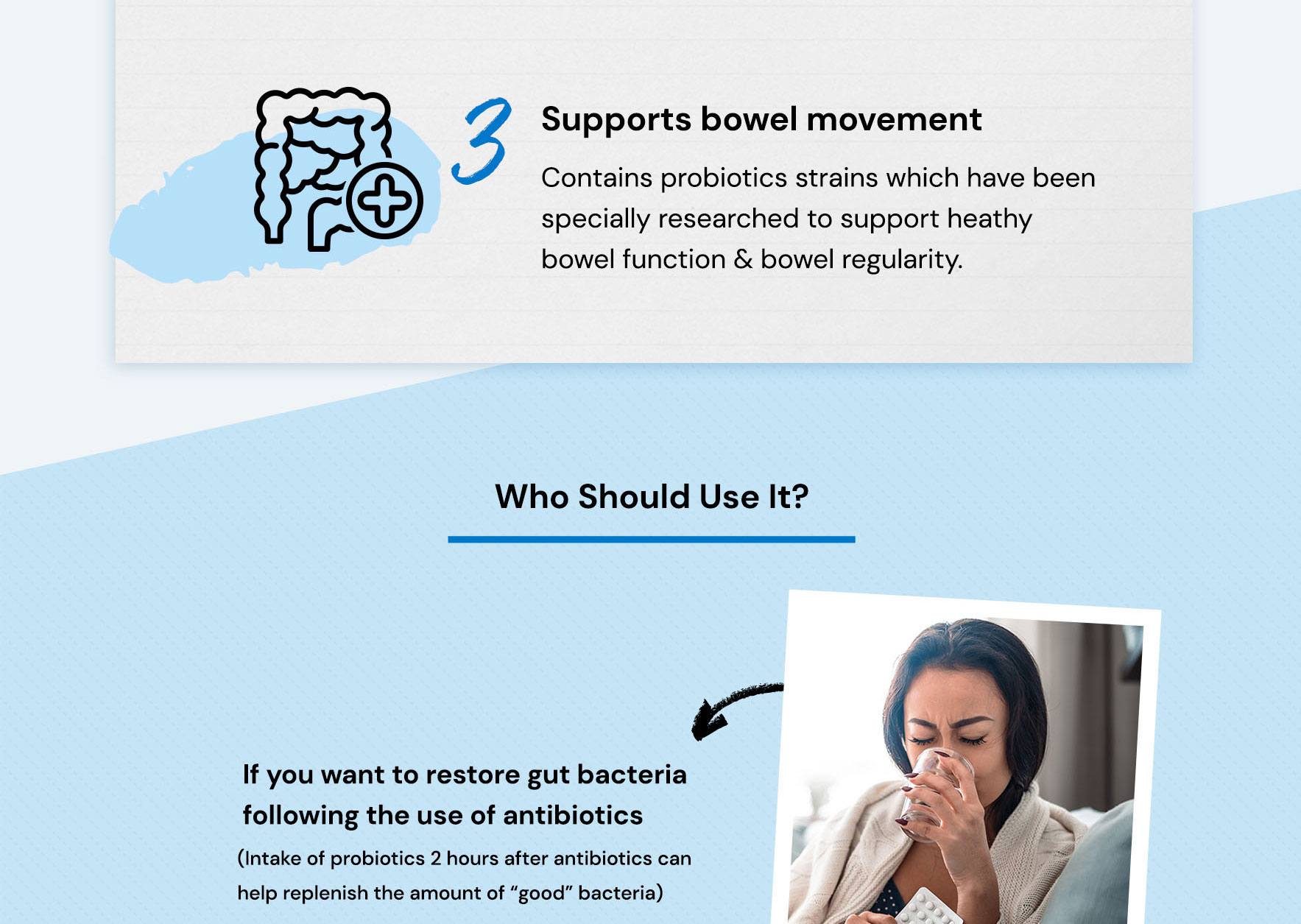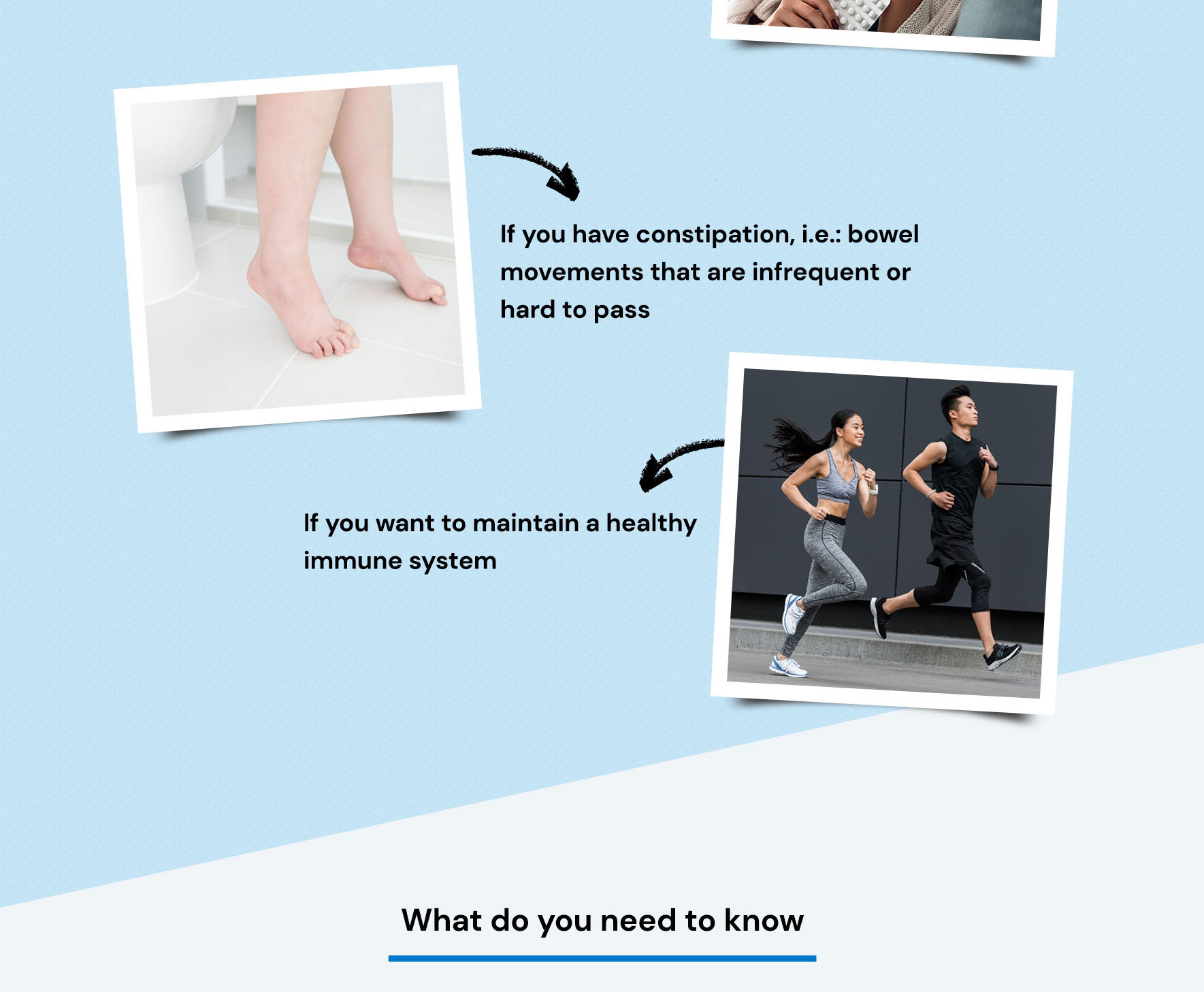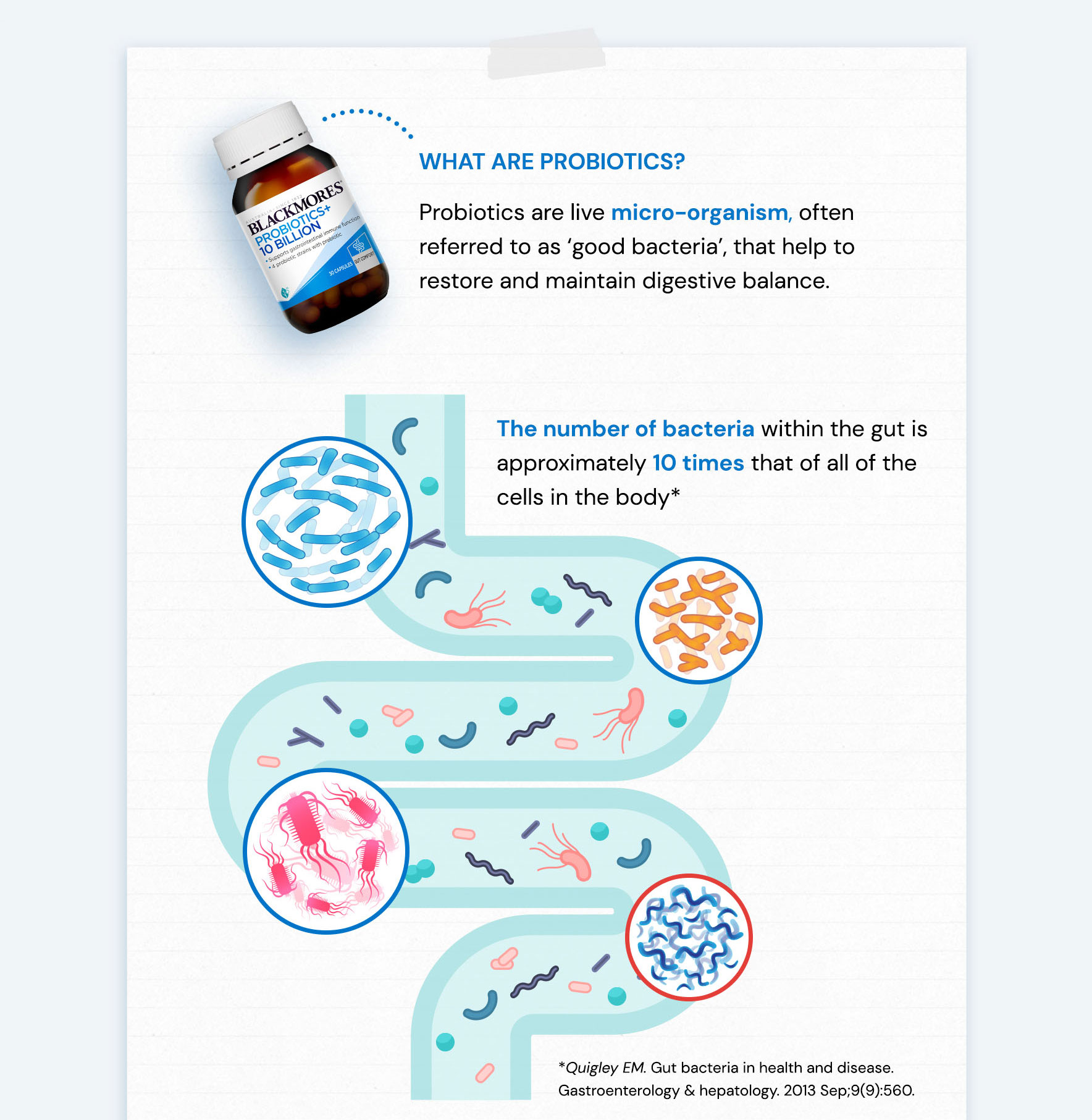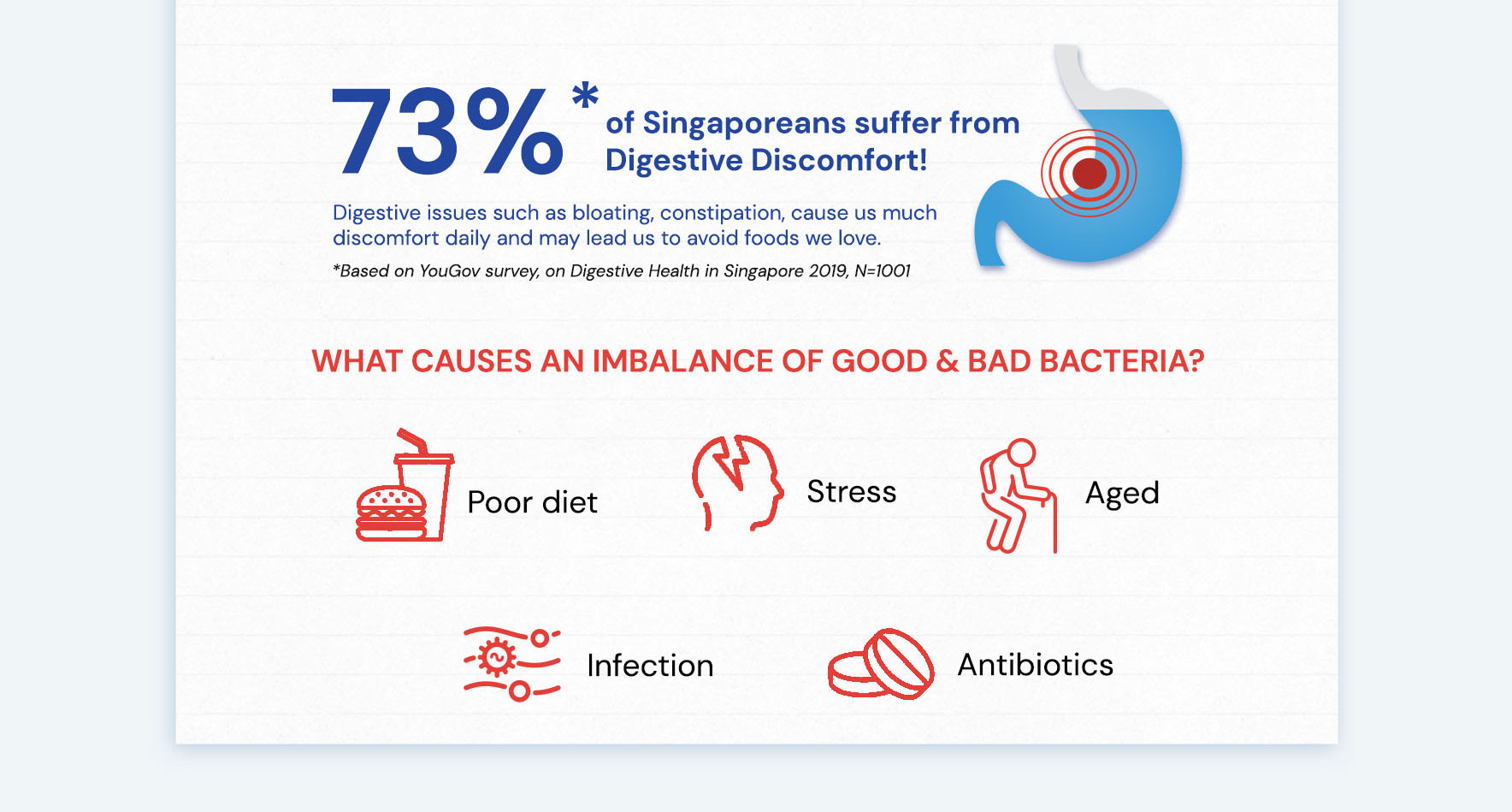 What's in each tablet?
Active ingredients per tablet
How many should I take?
Adults - Take 1 capsule a day with a meal, or as professionally prescribed.

Children under 12 - Only as professionally prescribed.
Warnings
If you are pregnant or breastfeeding, talk to your healthcare professional before use.

Store below 25°C in a dry place away from direct sunlight.

DO NOT USE IF INNER SEAL IS BROKEN.
Also bought with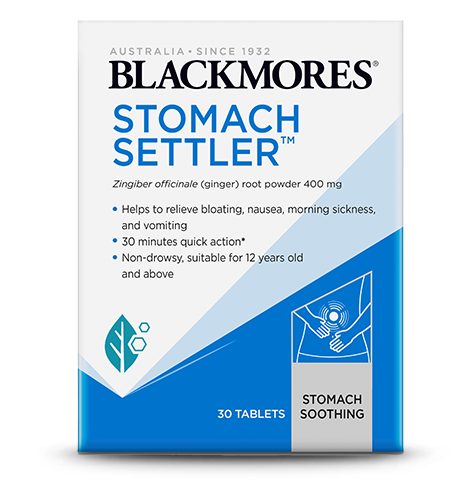 Gut Health and Liver
Stomach Settler
Stomach Settler utilizes ginger as a traditional solution to help relieve bloating, nausea, morning sickness and vomiting.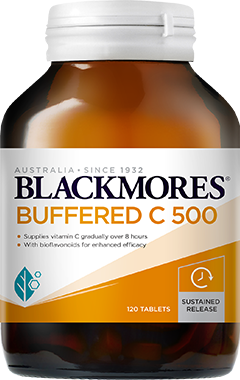 Immune System
Buffered C 500
8 hours slow release for immunity support throughout the day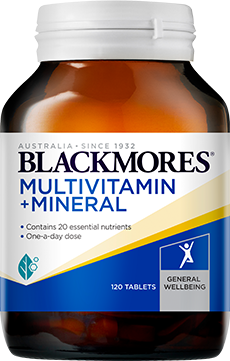 Multivitamin
Multivitamins + Minerals
Once-a-day formula to fill nutrition gaps and improve general health and well-being.
Previous
Next